Sugarless Vol 2 Zine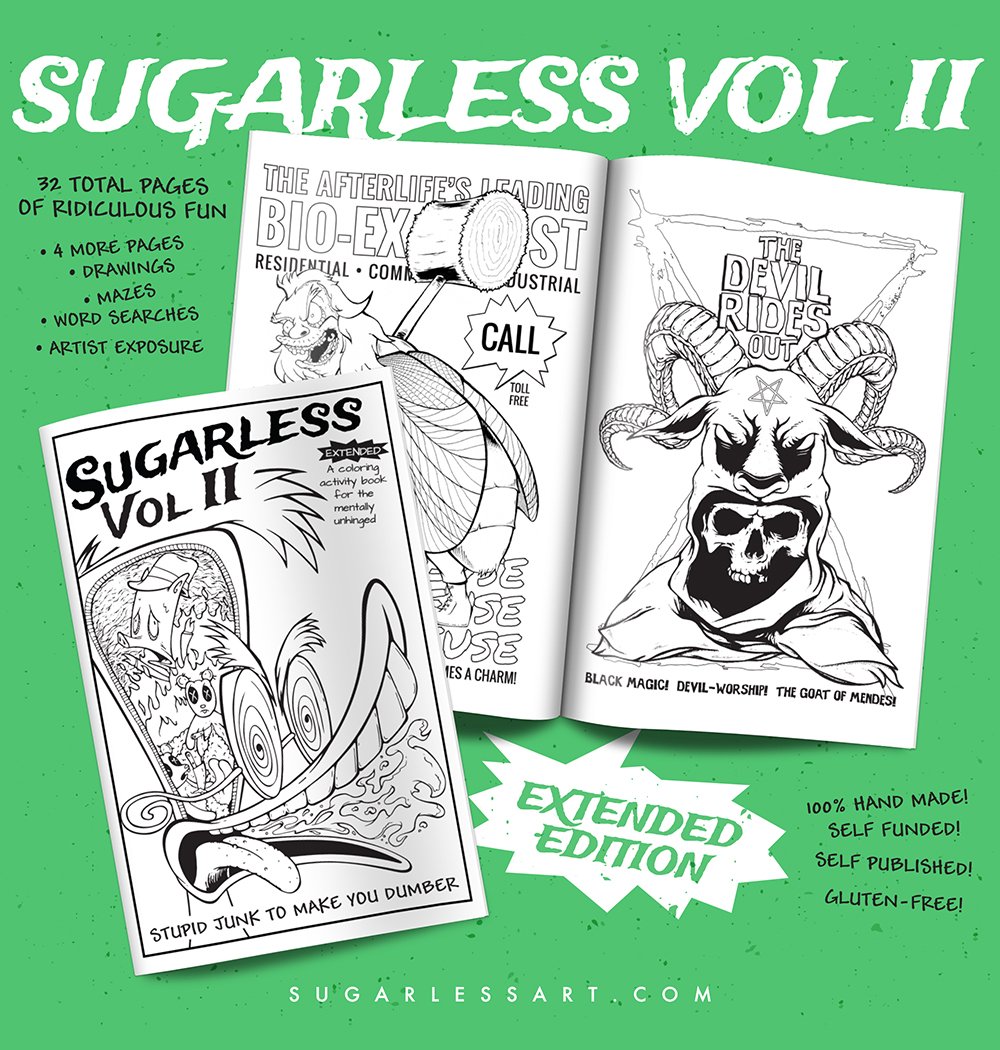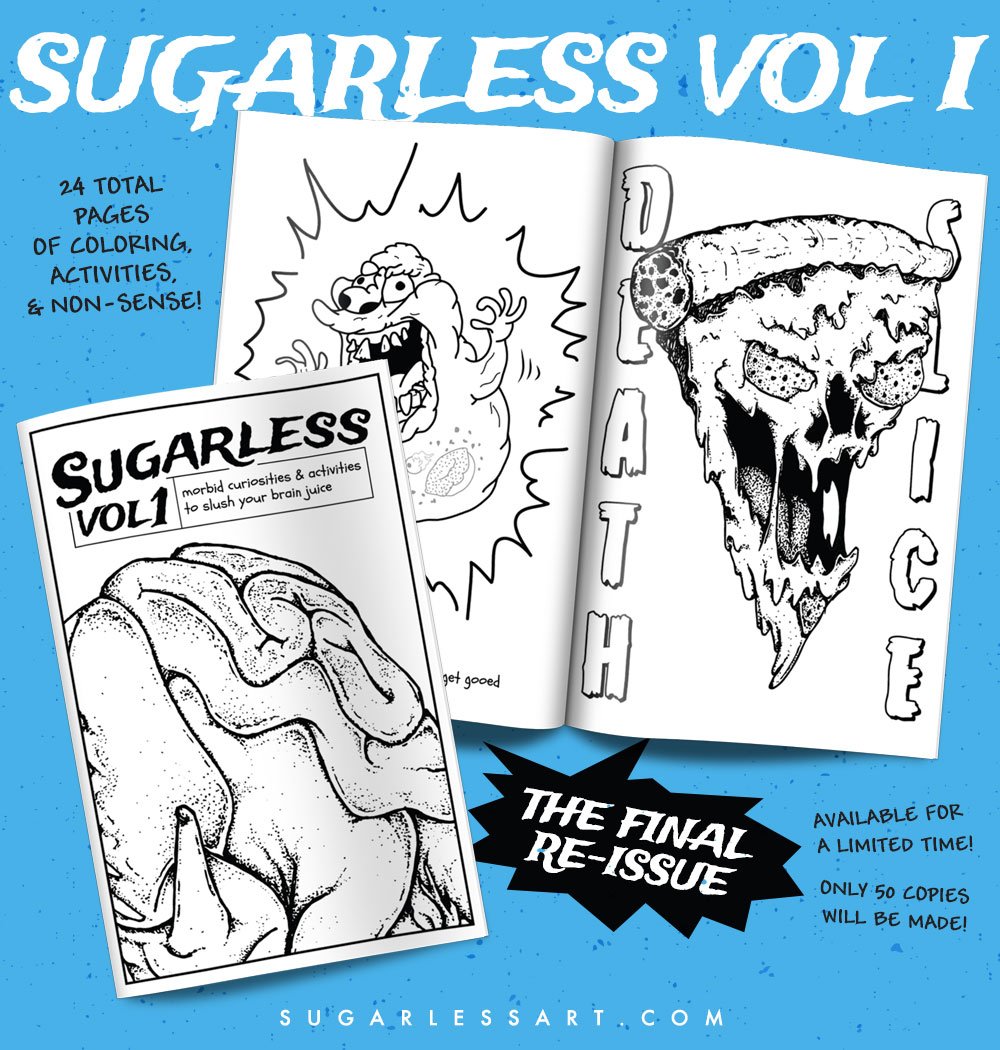 Sugarless Vol 2: Stupid Junk To Make You Dumber
Extended Edition!
***Now get it in BULK***$5/ea for a dozen and $4/ea for 2 dozen!
A color activity zine for the mentally unhinged! This awesomely fun zine is 32 pages of wacko illustrations, mazes, and word searches to put your mind in that euphoric blank space. Everything you see was hand illustrated, printed, folded, bound, and otherwise hammer pounded together for your enjoyment by hand!
In this special extended edition, youll be introduced to other artists, shops, and musicians you may have otherwise never heard of. Why? Because cool stuff is done by real people and you should know about it.
Upgrade to include a mixed bag sticker pack or get the new Duckman sticker.
***
Upgrade to get both Vol 1 and Vol 2, and include a mixed bag sticker pack or get the new Duckman sticker