Betelgeuse Shirt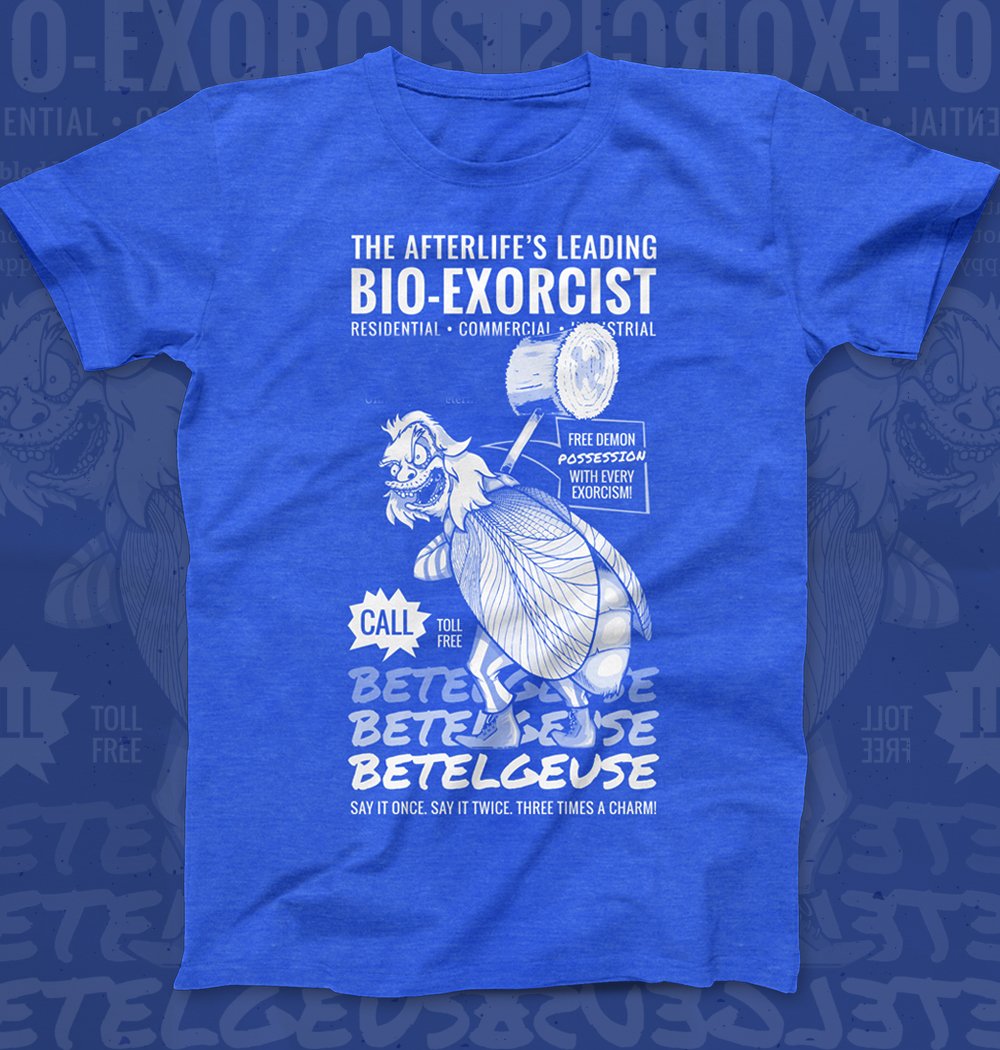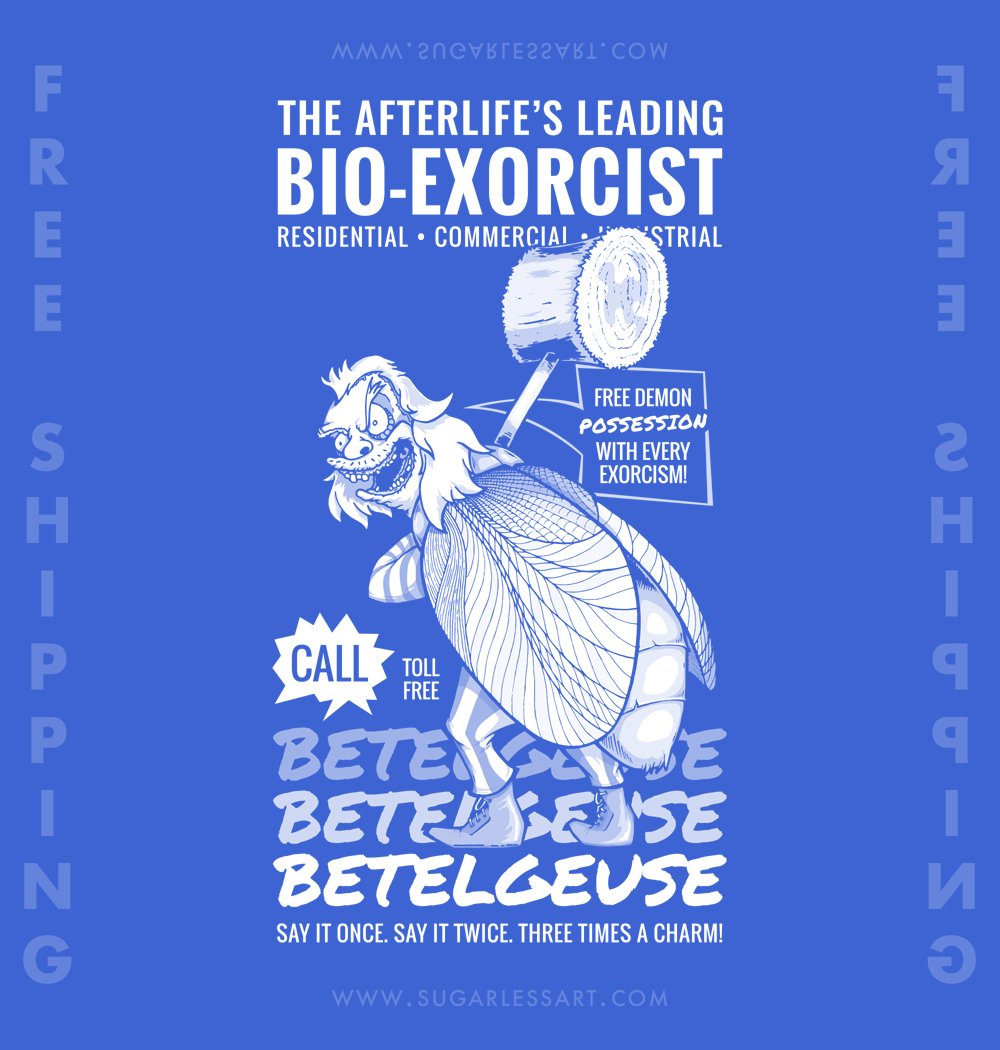 We all loved the movie Beetlejuice, and then came the 90s cartoon. Why not mash up the 90s era Beetlejuice with original flyer ad used in the movie. It was a hidden gem, did you see it? The Maitlands discovered a newspaper clipping highlighting this ghost with the most.
This shirt is originally hand illustrated mashing up the 90s cartoon Beetlejuice with the movie flyer ad "betelgeuse" and screen printed for that extra awesomeness!
Hand-Pulled Screen Print! Limited Run!
***Free Shipping! Order start shipping December 10.***
Printed on 4.3oz Blue tees. Top of the line fabric that stands up to the consistent wear without sacrificing fit or feel. 60% Combed Ring-Spun Cotton 40% Polyester /32 singles, 145 grams/4.3oz.