Rockos End Of Life Shirt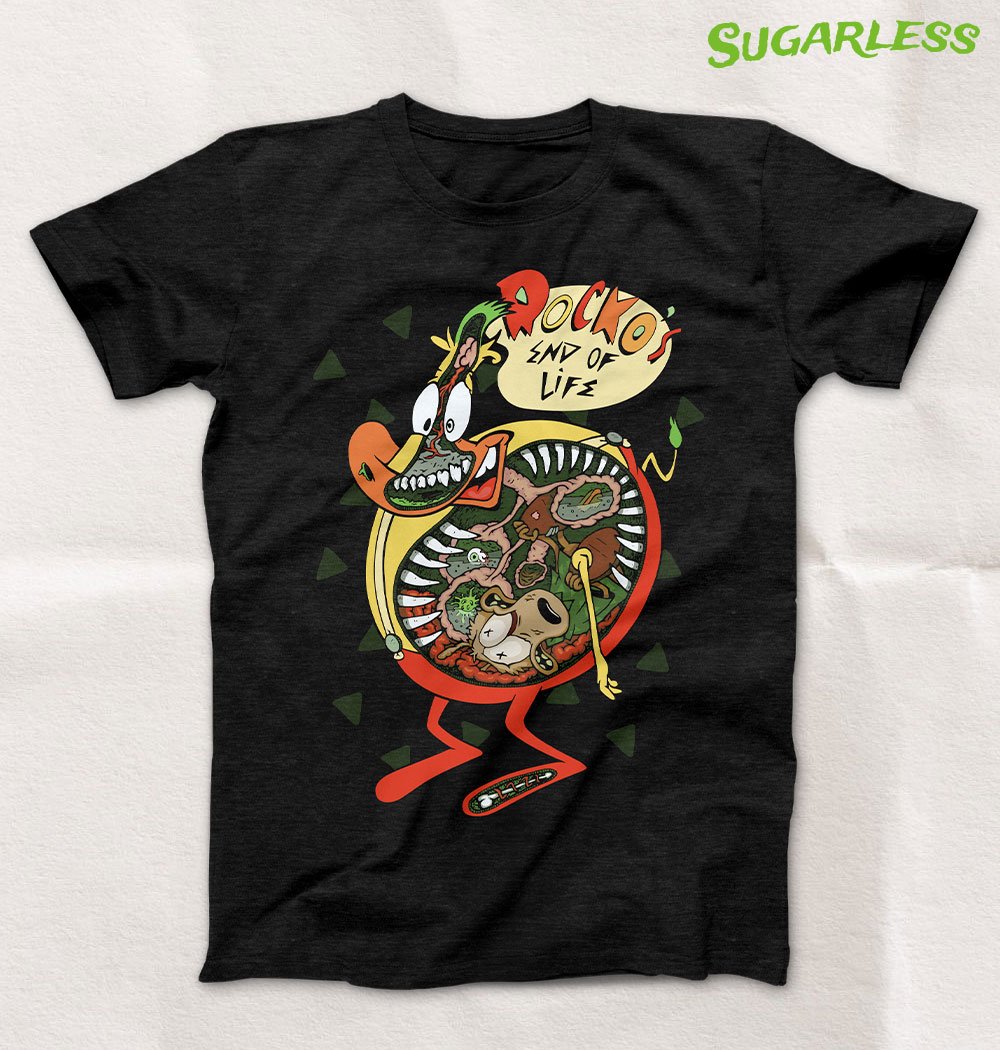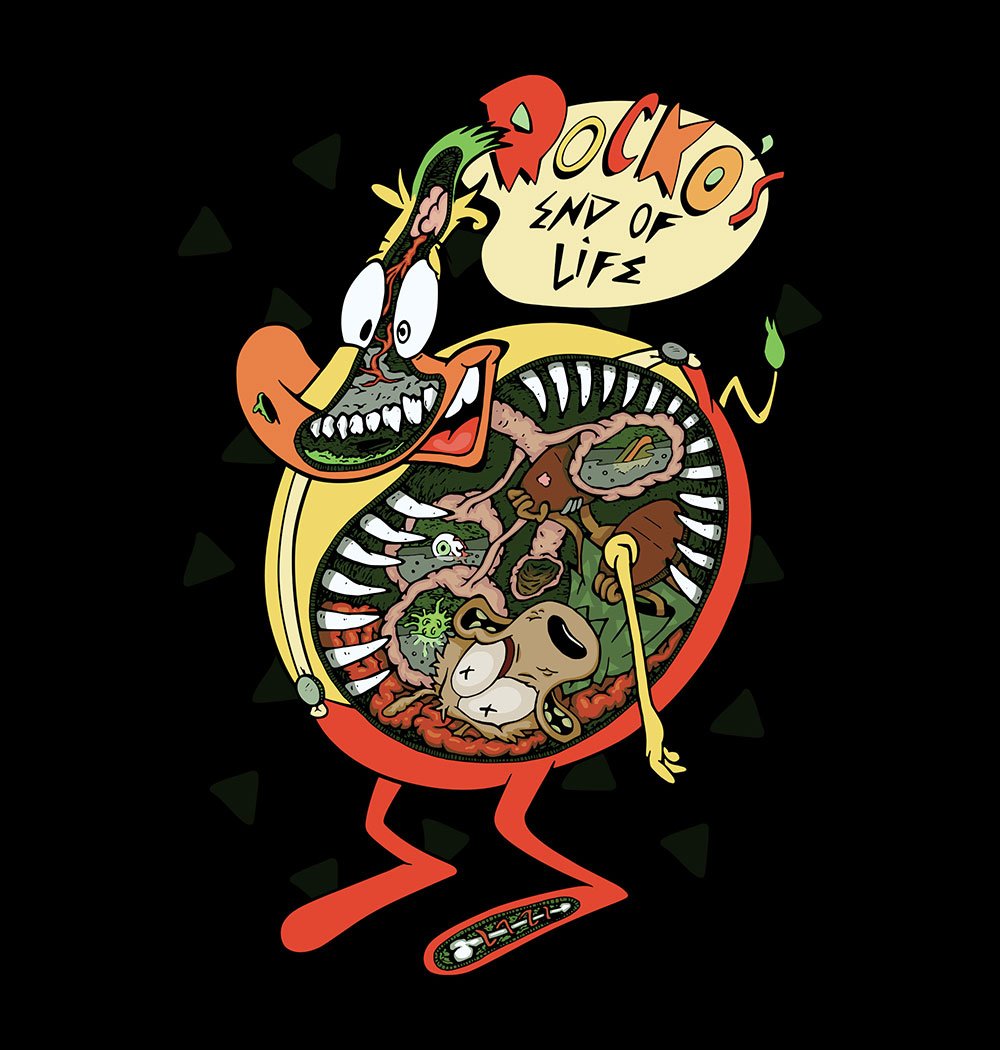 Lovers of the 90s and all things weirdo cartoon related will get a load out of this Rockos Modern Life inspired shirt. It has our pal Heffer, who appears to be bisected, revealing our lovable wallaby, Rocko. Poor Rocko ended up on the wrong dinner plate and is uncomfortably resting in Heffers belly.
***PRE-ORDERS***
Pick up the Rockos End Of Life shirt now and receive the giant 5" diecut vinyl sticker free! Shipping as early as August 1st!
Domestic Shipping is free!
Looking for a gnarly Rocko sticker to round out your order? Check out the big 5" vinyl diecut Rockos End of Life Sticker!
Printed on 4.3oz black tees. Top of the line fabric that stands up to the consistent wear without sacrificing fit or feel. 60% Combed Ring-Spun Cotton 40% Polyester /32 singles, 145 grams/4.3oz.