They Came From Below Shirt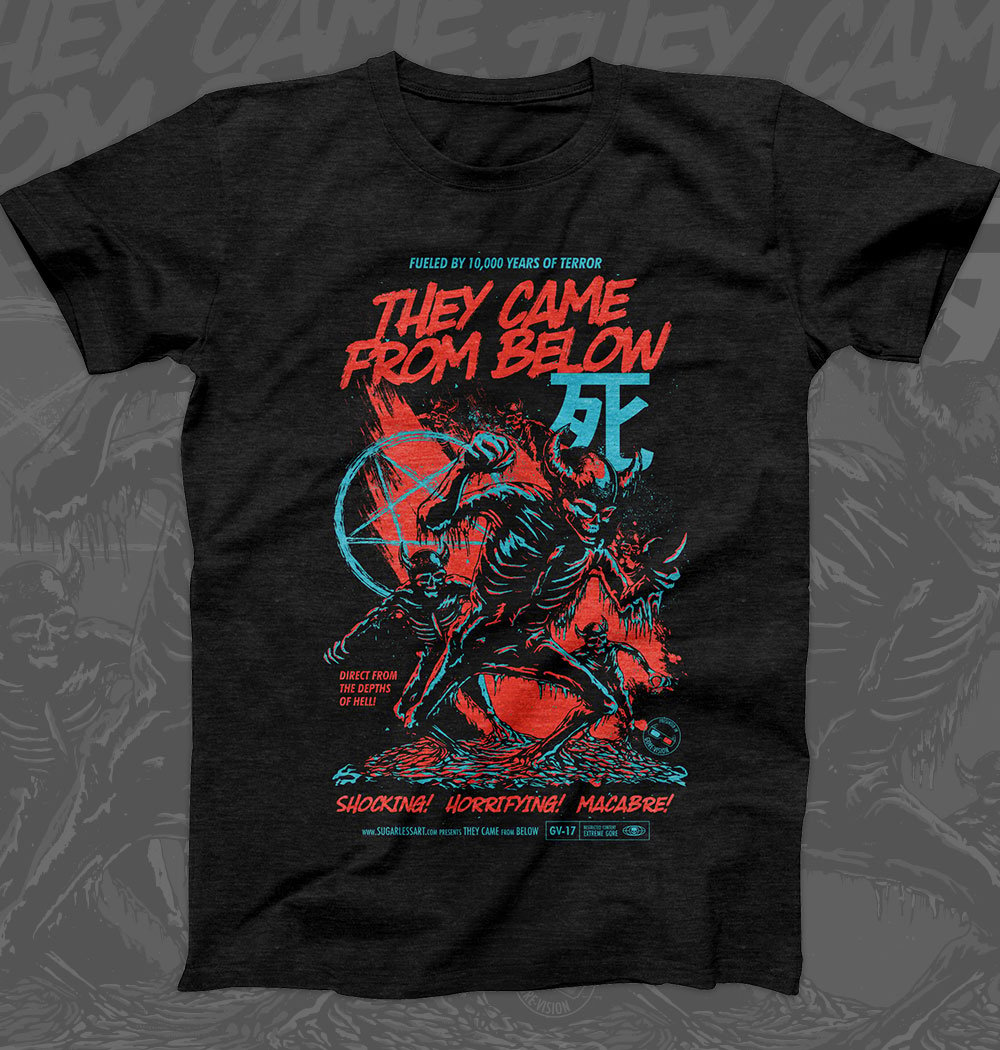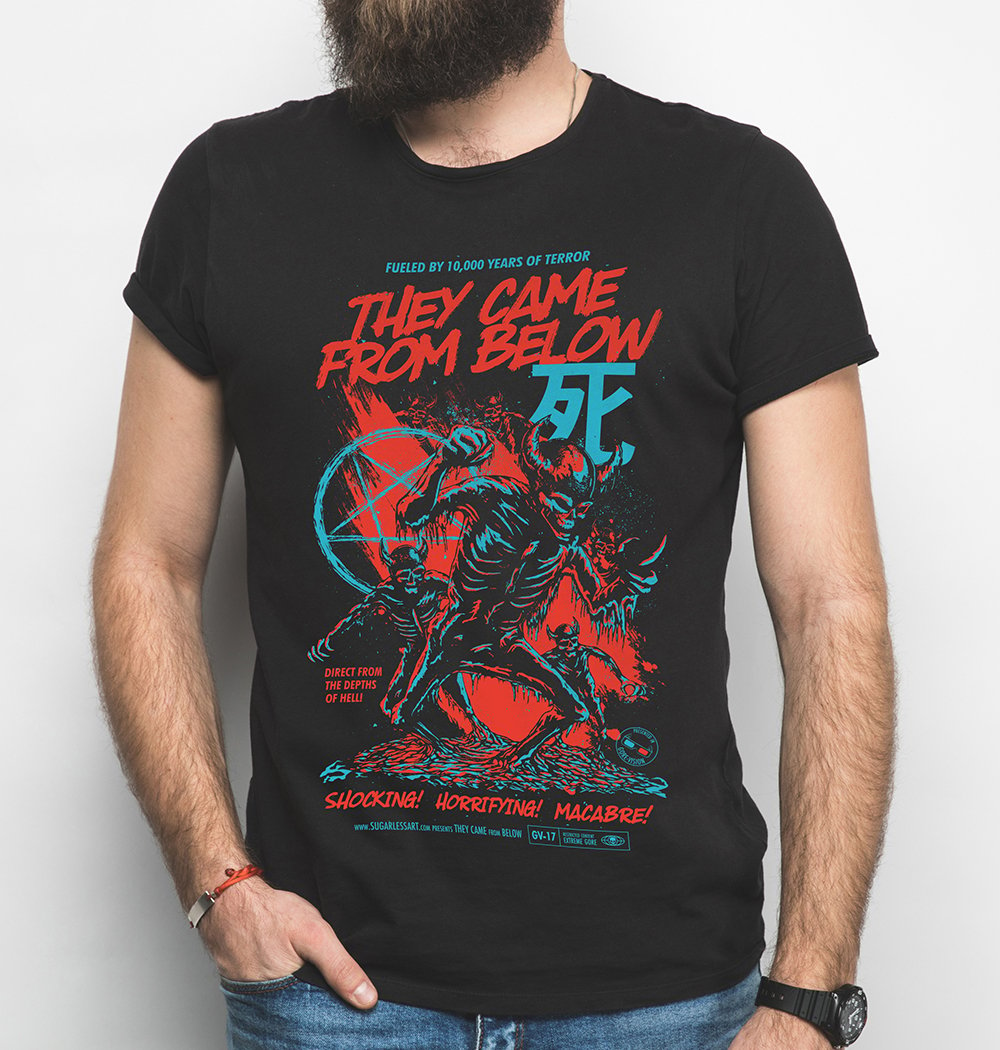 They Came From Below movie poster screen printed shirt is a direct nod to classic horror and sci-fi movies of the 50s, 60s, and 70s. This shirt is originally hand illustrated and screen printed for that extra awesomeness!
The Death Mongers have risen direct from the depths of hell after 10,000 years to seek blood and destruction. Shocking! Horrifying! Macabre!
Hand-Pulled Screen Print! Limited Run!
***Free Shipping!***
Printed on 4.3oz Black tees. Top of the line fabric that stands up to the consistent wear without sacrificing fit or feel. 60% Combed Ring-Spun Cotton 40% Polyester /32 singles, 145 grams/4.3oz.