Kill All Humans Shirt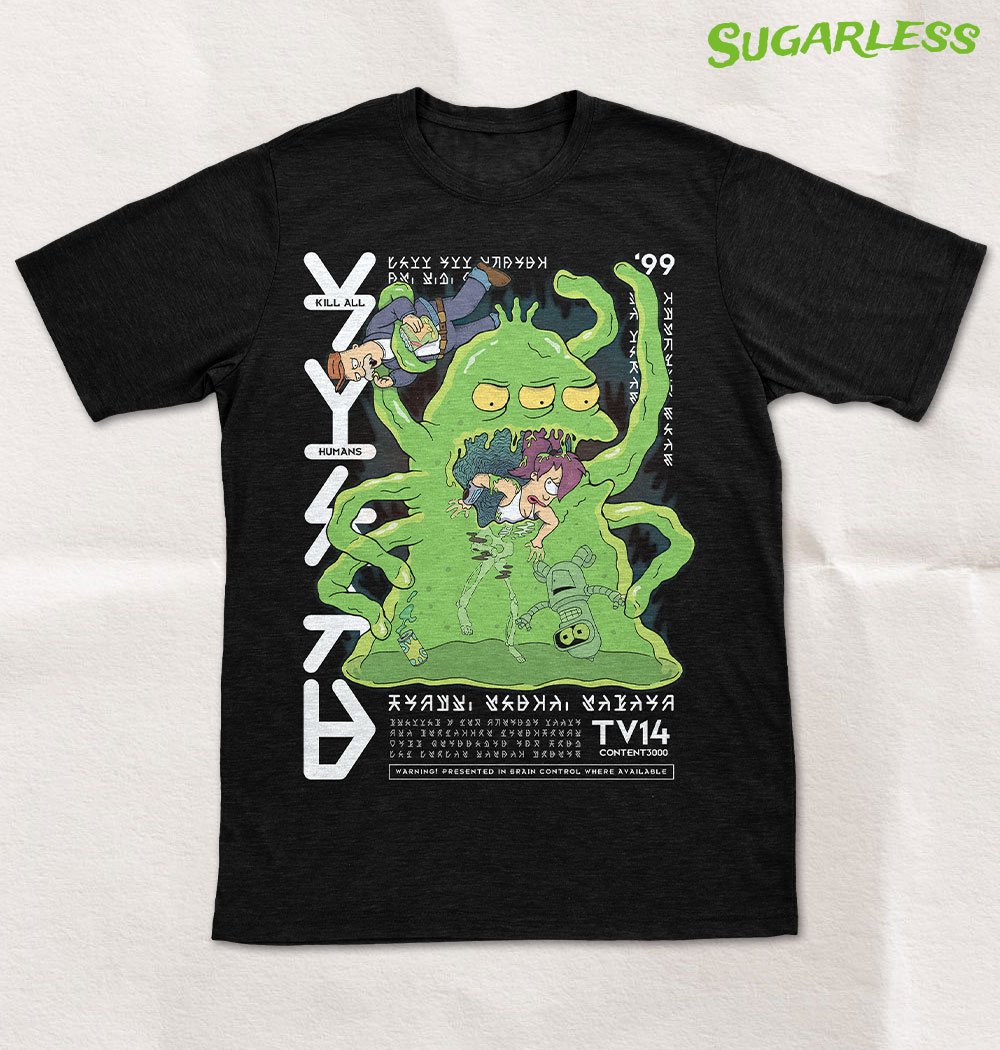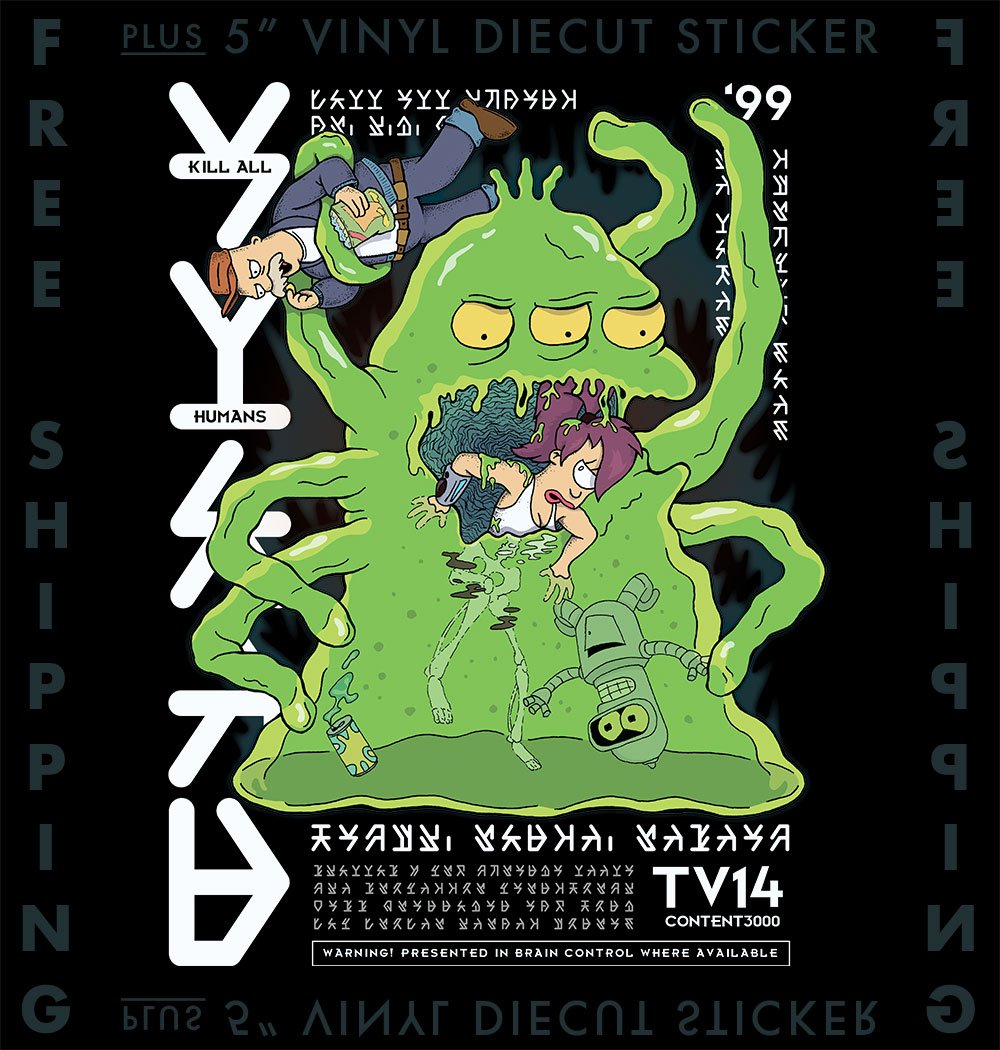 Fresh off the drawing board and onto the presses! The original Kill All Humans shirt is geared towards the Futurama fanatics in us all. This shirt depicts a disgruntled Mr.Blob devouring our favorite Planet Express captain, Turanga Leela, along with our pal Bender. But dont worry about Scruffy. Scruffy gonna die the way he lived!
This uniquely illustrated tee was originally drawn by hand using artist markers and enhanced for supreme wearability. We all know the year 3000 is going hit like a led pancake, so lets proclaim our obedience to our new Blob overlords before they come after each and every one of us.
So, quit squawking, fleshwad! Grab the Kill All Humans shirt in your size. The will be printed in limited quantities, so once its gone its gome.
***Free domestic shipping!***
Looking for a whole mess of gnarly stickers to add to your order? Check out the Futurama Sticker Pack!
Printed on 4.3oz black tees. Top of the line fabric that stands up to the consistent wear without sacrificing fit or feel. 60% Combed Ring-Spun Cotton 40% Polyester /32 singles, 145 grams/4.3oz.