FrankenFink Backlit Woodcut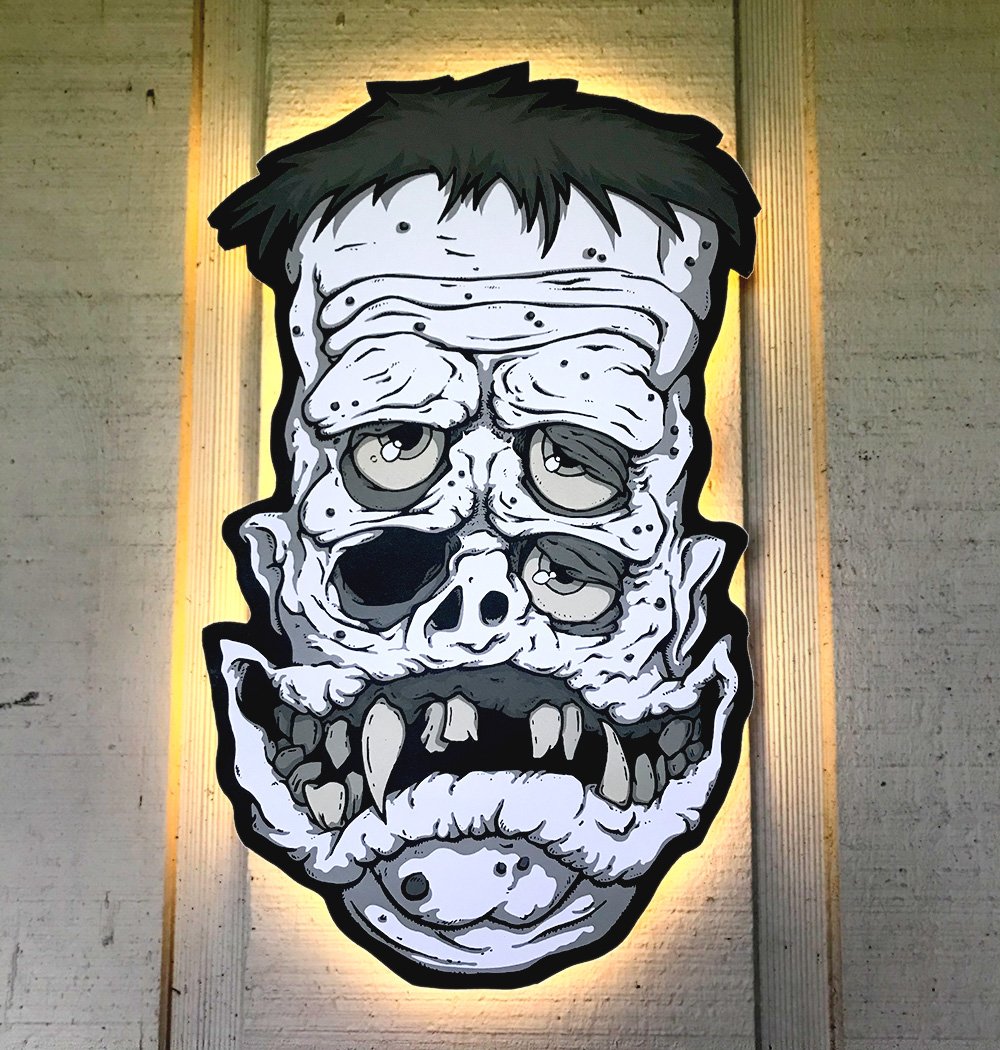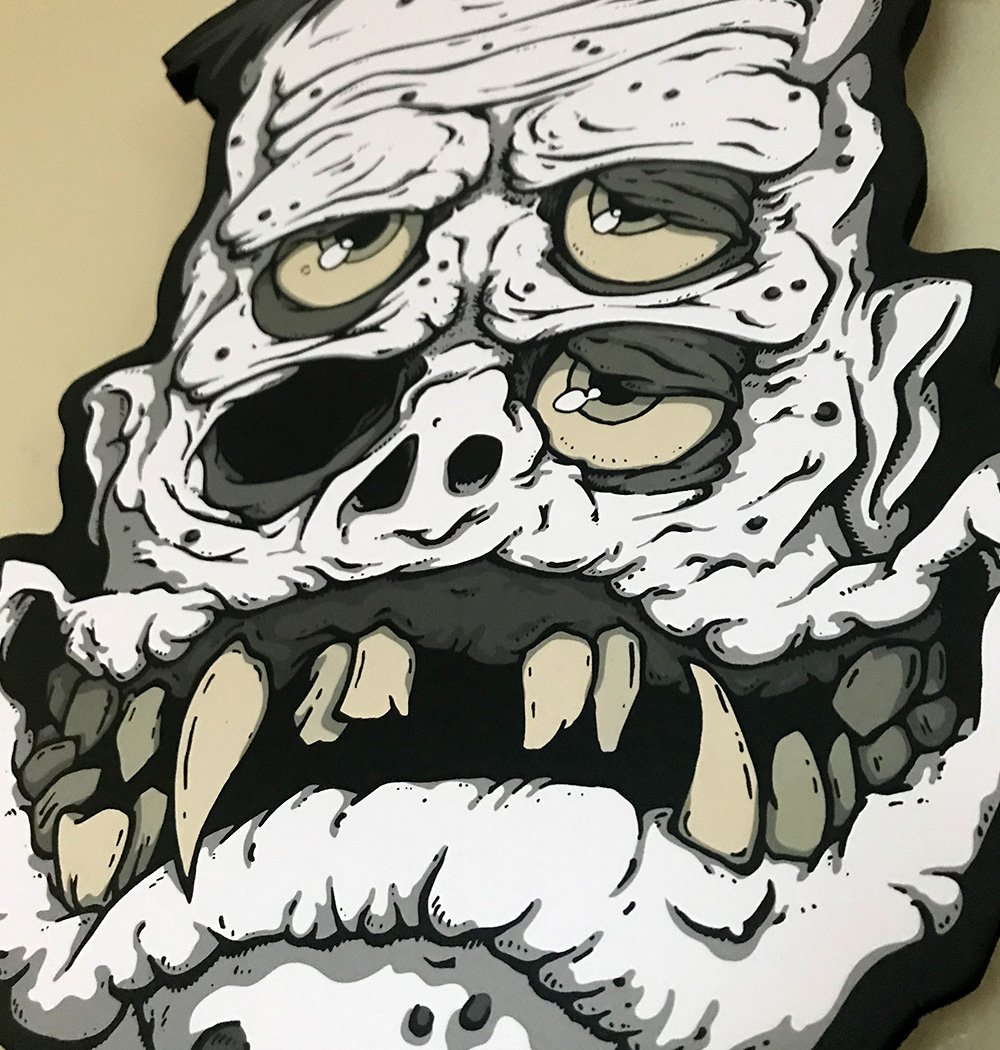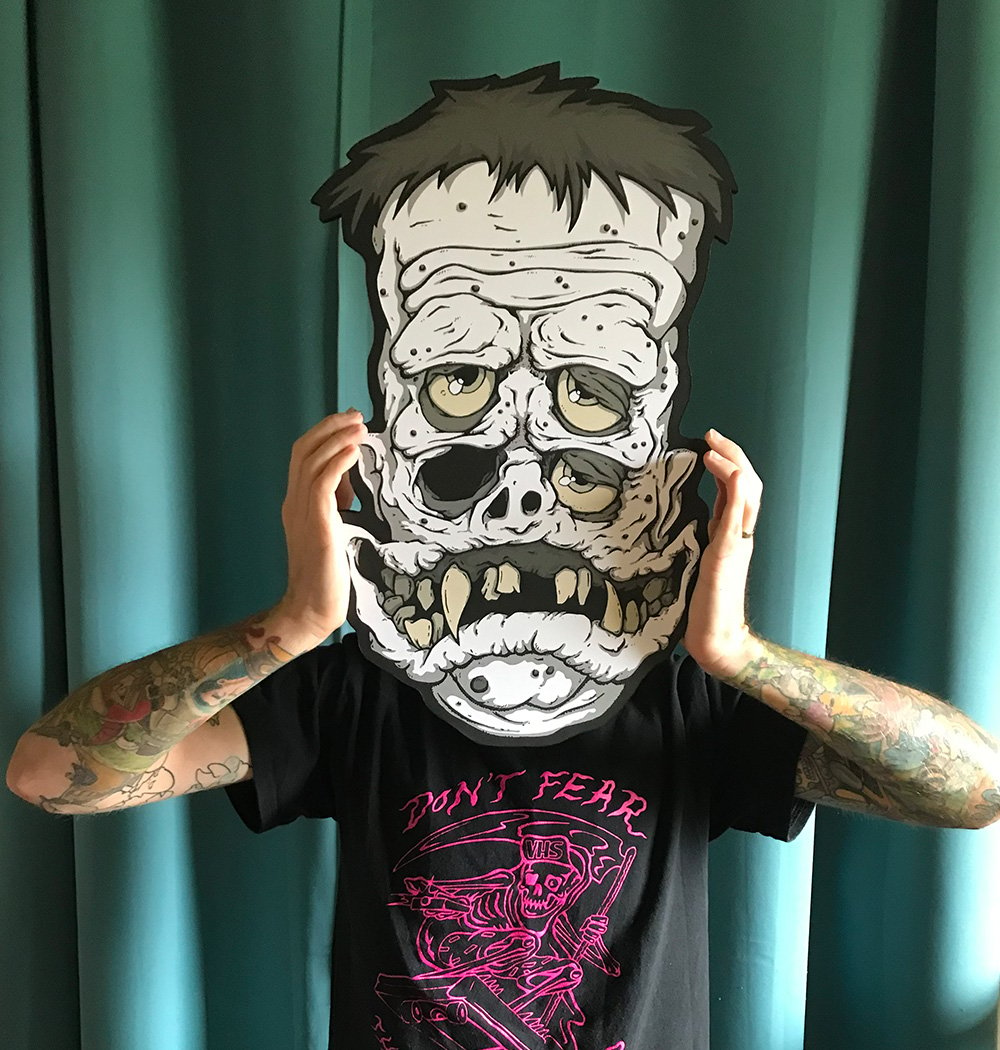 This FrankenFink is a handmade woodcut from Sugarless Art Co inspired by the ratfink style of Ed Roth! Cut to roughly 12" by 19", this giant piece comes backlit using a LED strip powered by 2 replaceable AA batteries, and ready to hang. Every woodcut is signed and dated by the artist as well as stamped for authenticity.
Each FrankenFink woodcut is made to order each and every time!
***Add on the Macabre Sticker Pack***
Free shipping included!