Stay Fresh Woodcut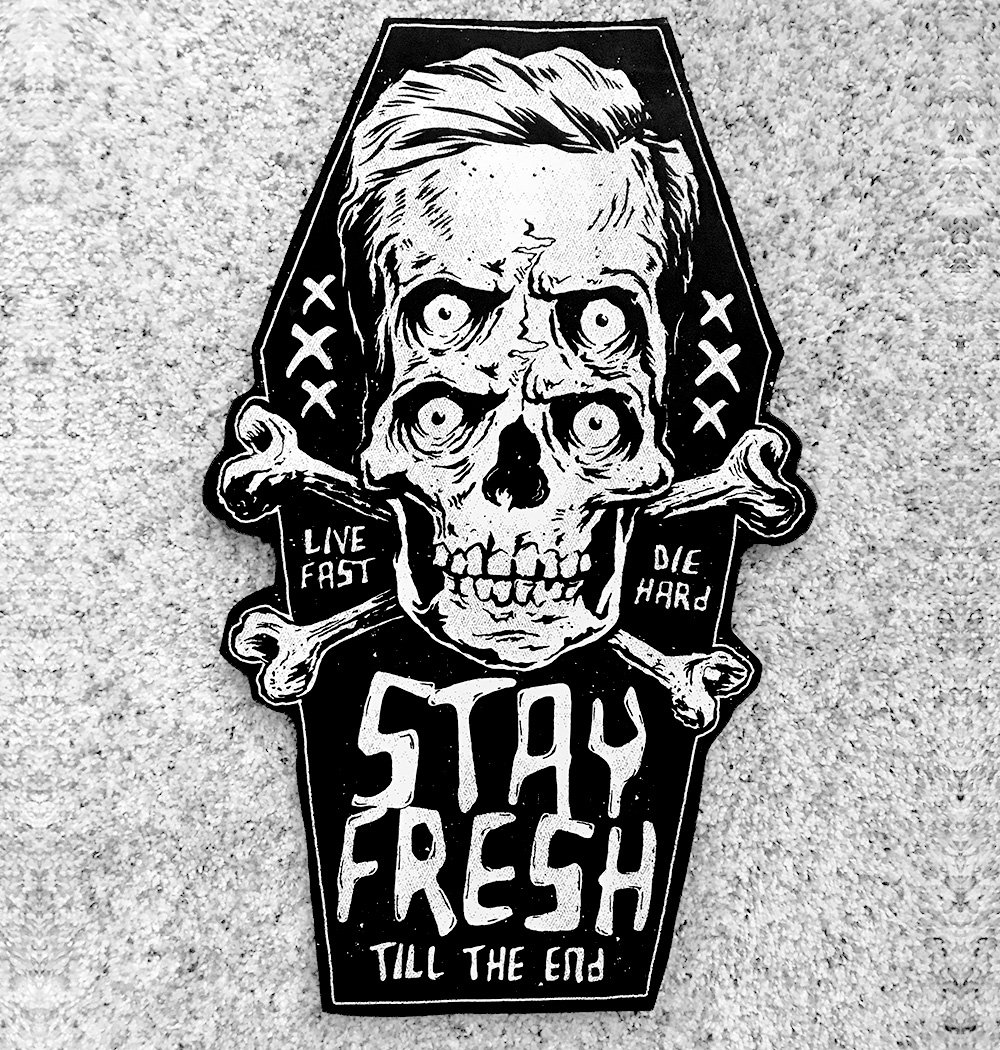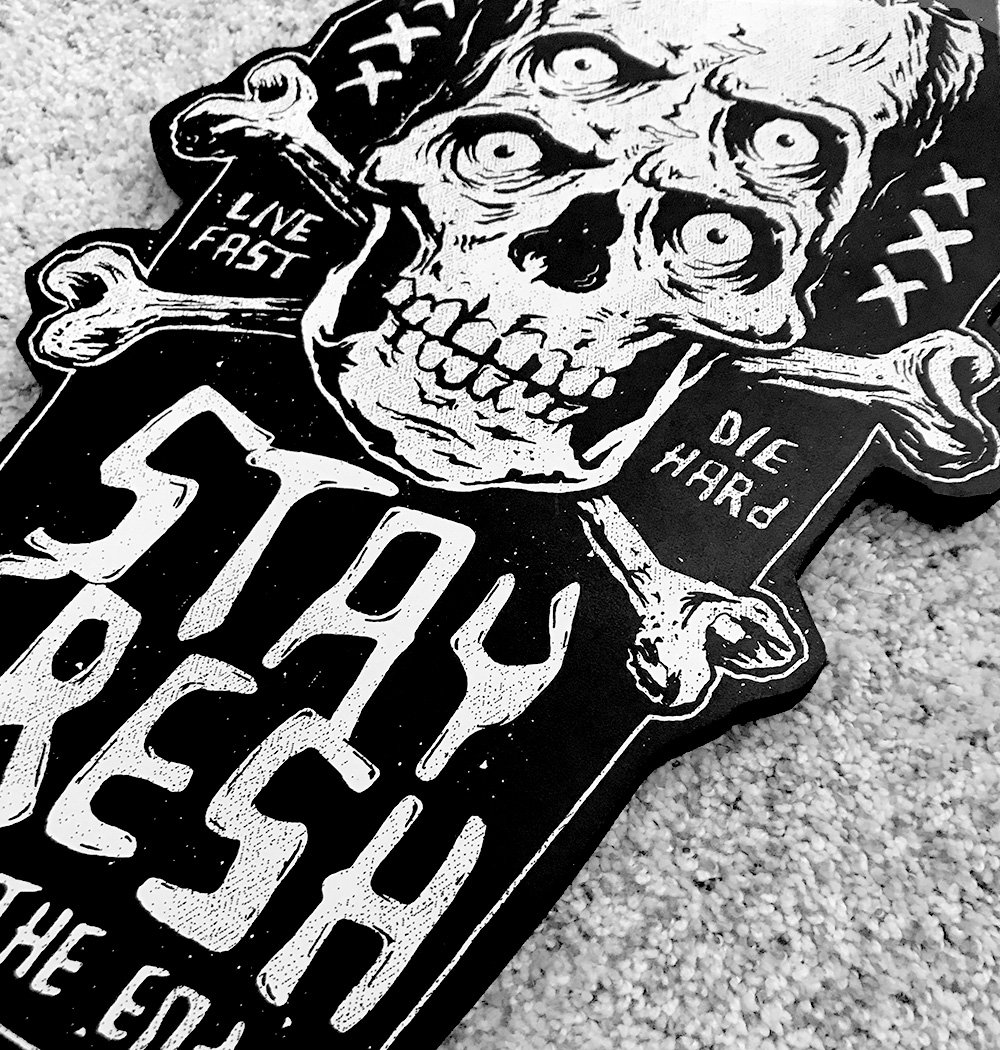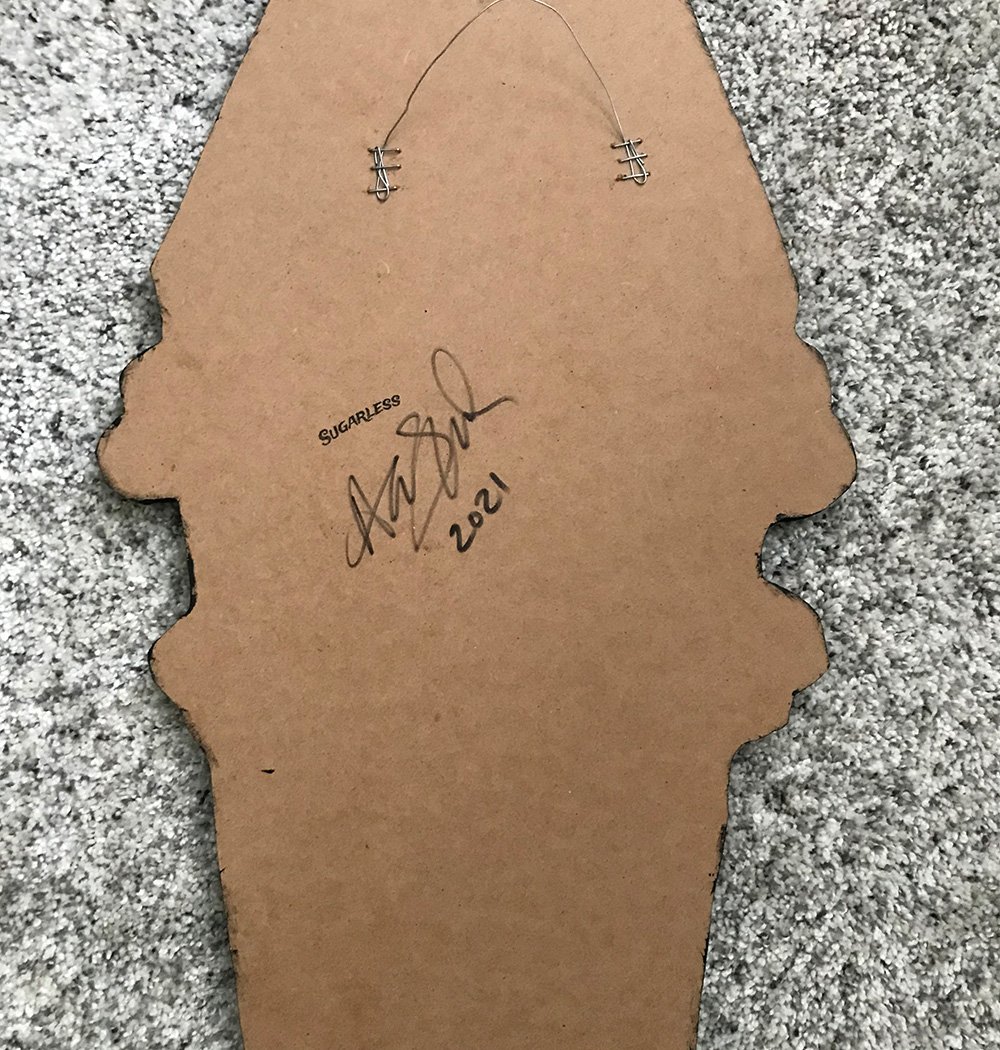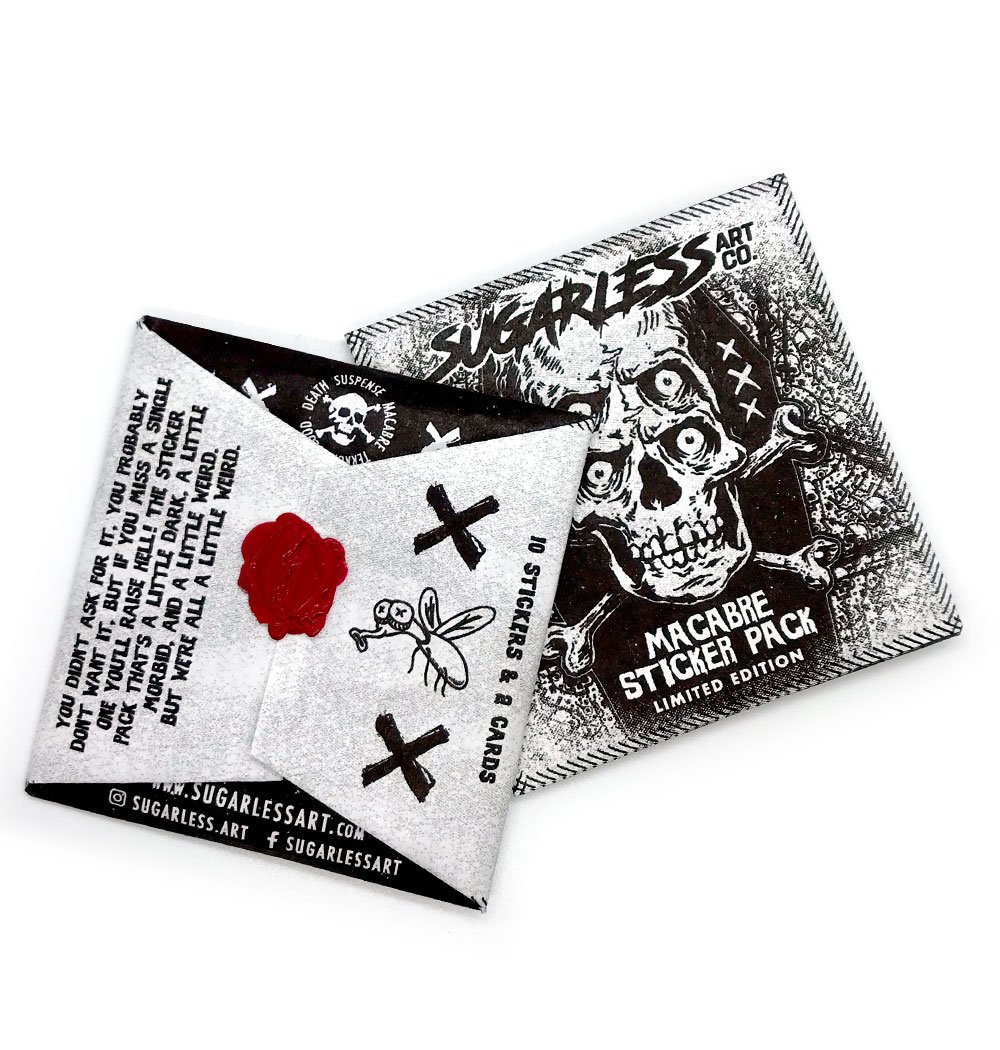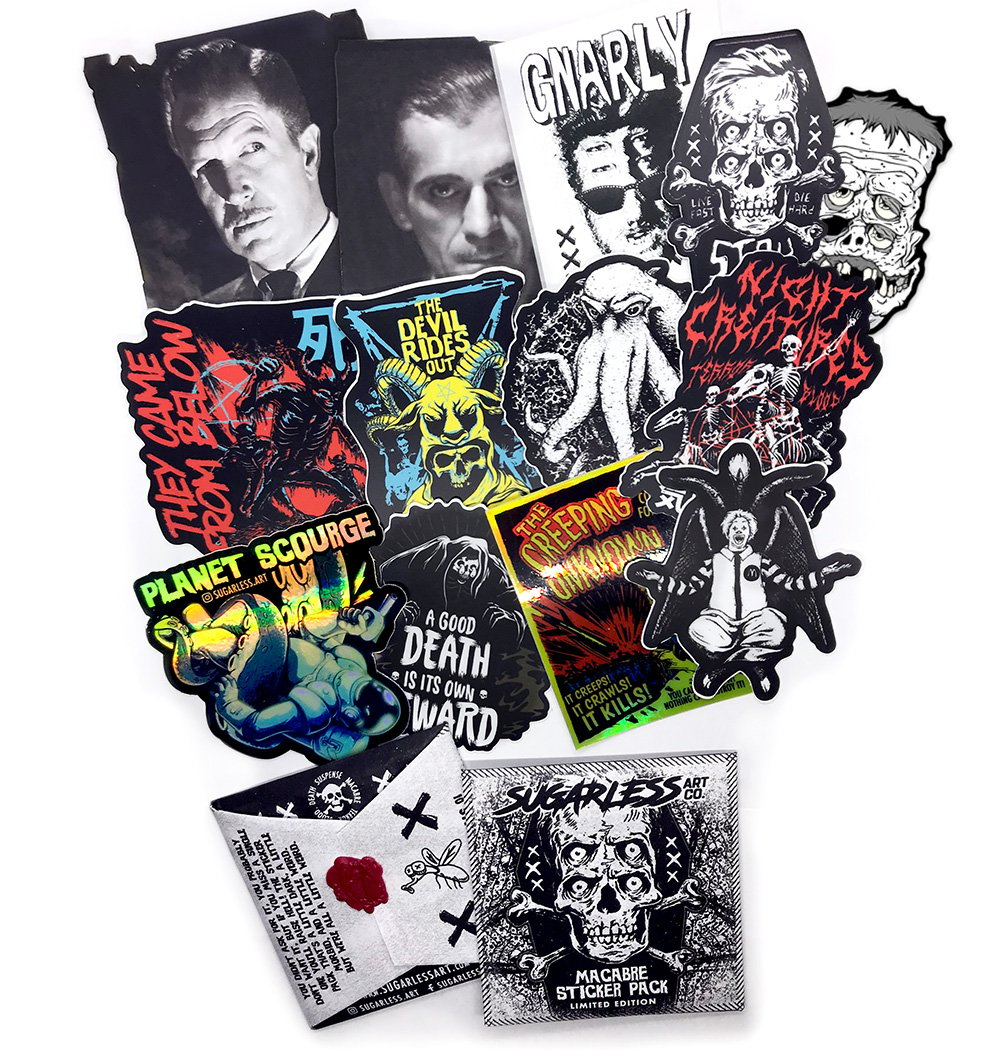 Stay Fresh skull and crossbones coffin is a handmade woodcut from Sugarless Art Co! This classic design embodies macabre artwork with a vintage feel! Originally cut from 13"x19" board, the final size is roughly 12" by 18" and comes ready to hang. Every woodcut is signed and dated by the artist as well as stamped for authenticity.
Each Stay Fresh woodcut is made to order each and every time!
***Add on the Macabre Sticker Pack***
Free shipping included!