Wiener Woodcut Print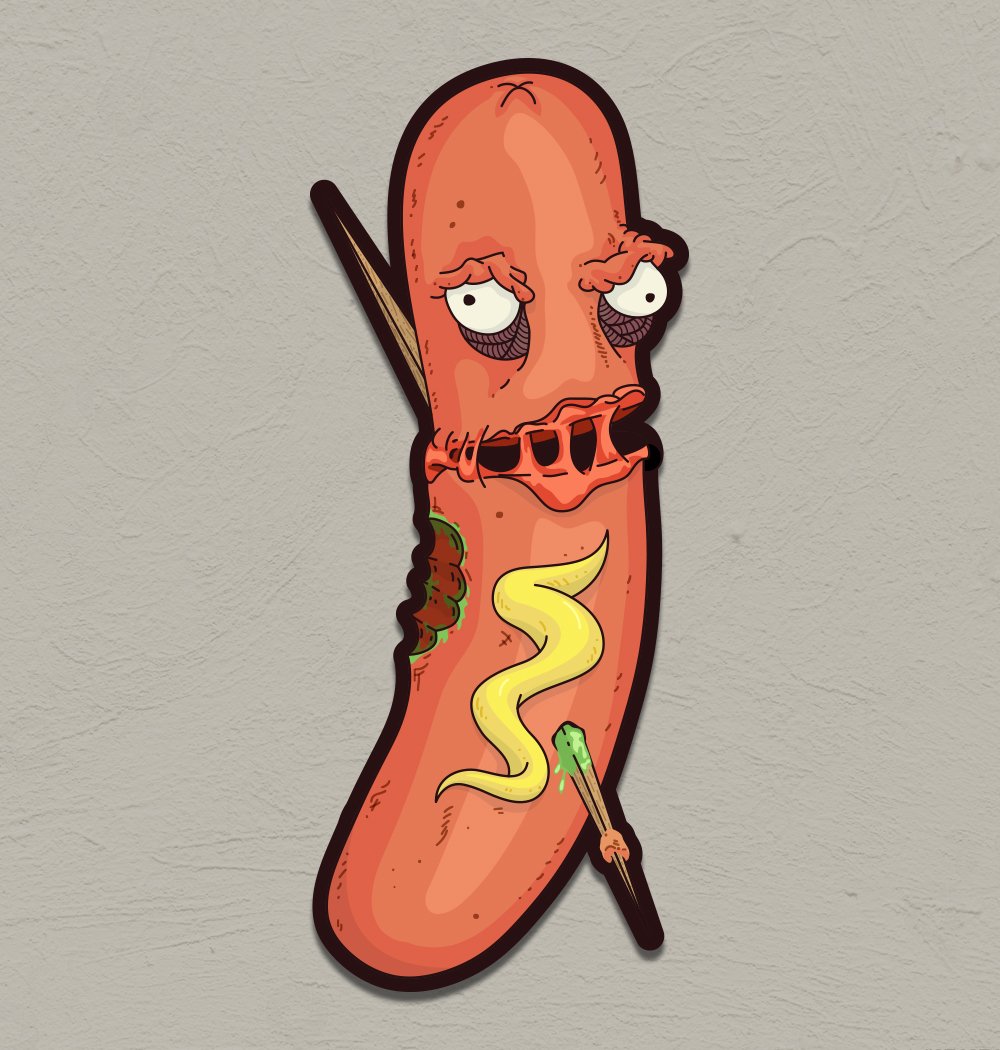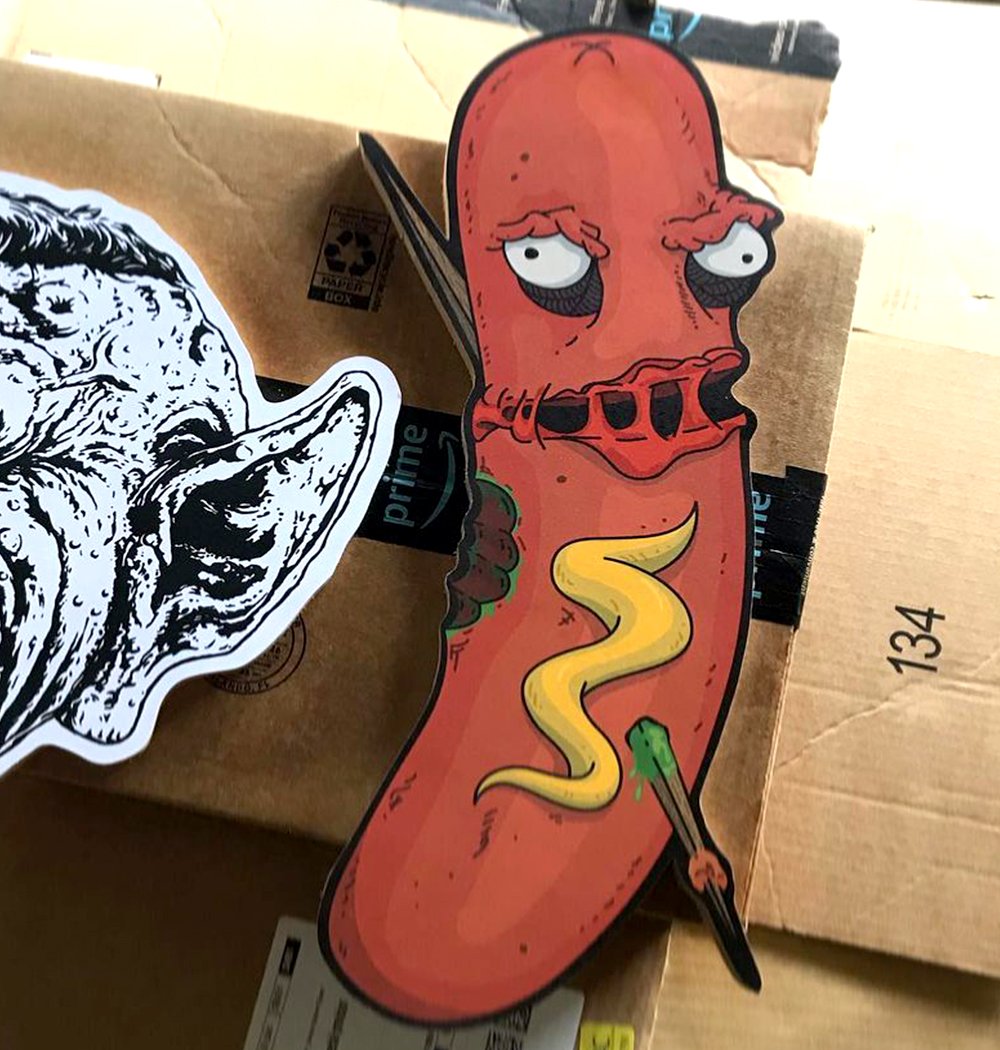 This massive 10x19 Zombie Wiener is a handmade woodcut from Sugarless Art Co that comes ready to hang. Adorn your walls with this dead hot dog complete with janky eyes and toothpick action. Every woodcut is signed and dated by the artist as well as stamped for authenticity.
Each Zombie Wiener woodcut is made to order each and every time!
Free shipping included!