Stay Fresh Poster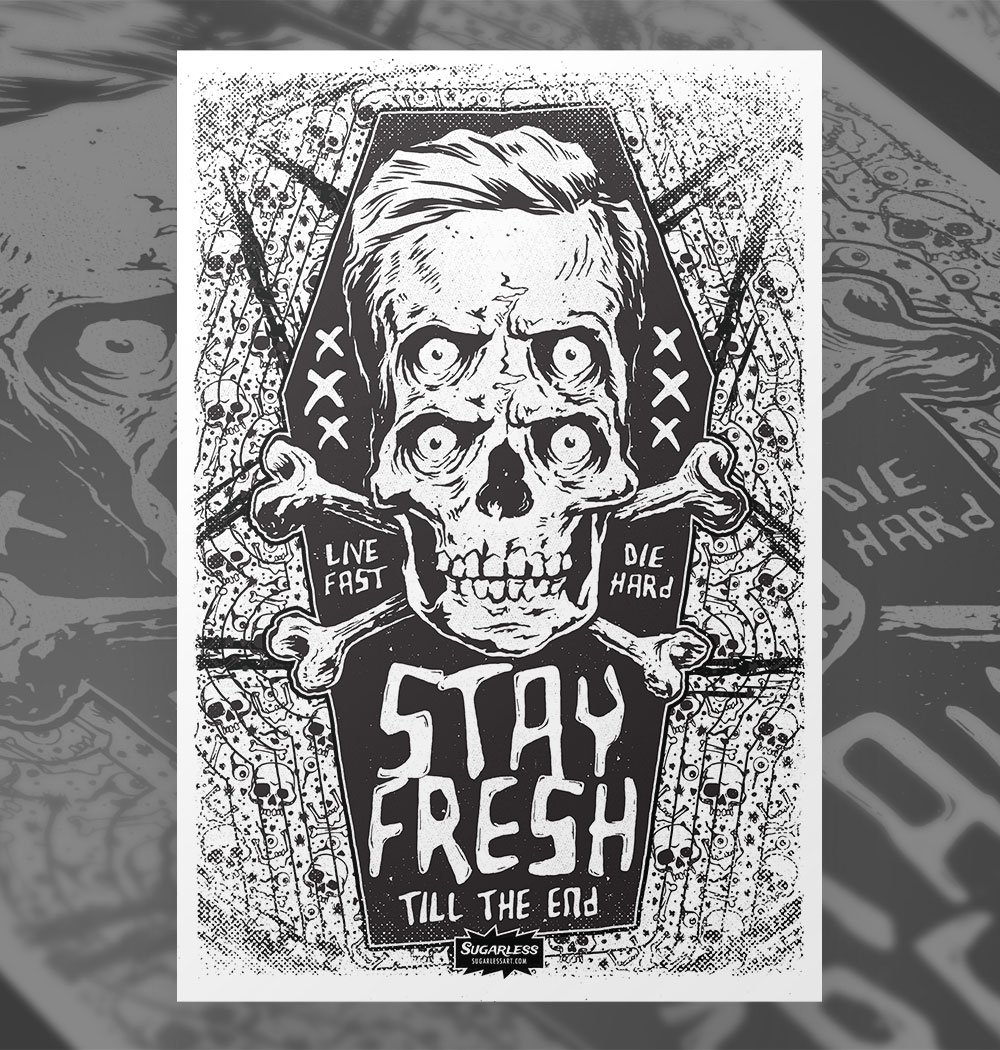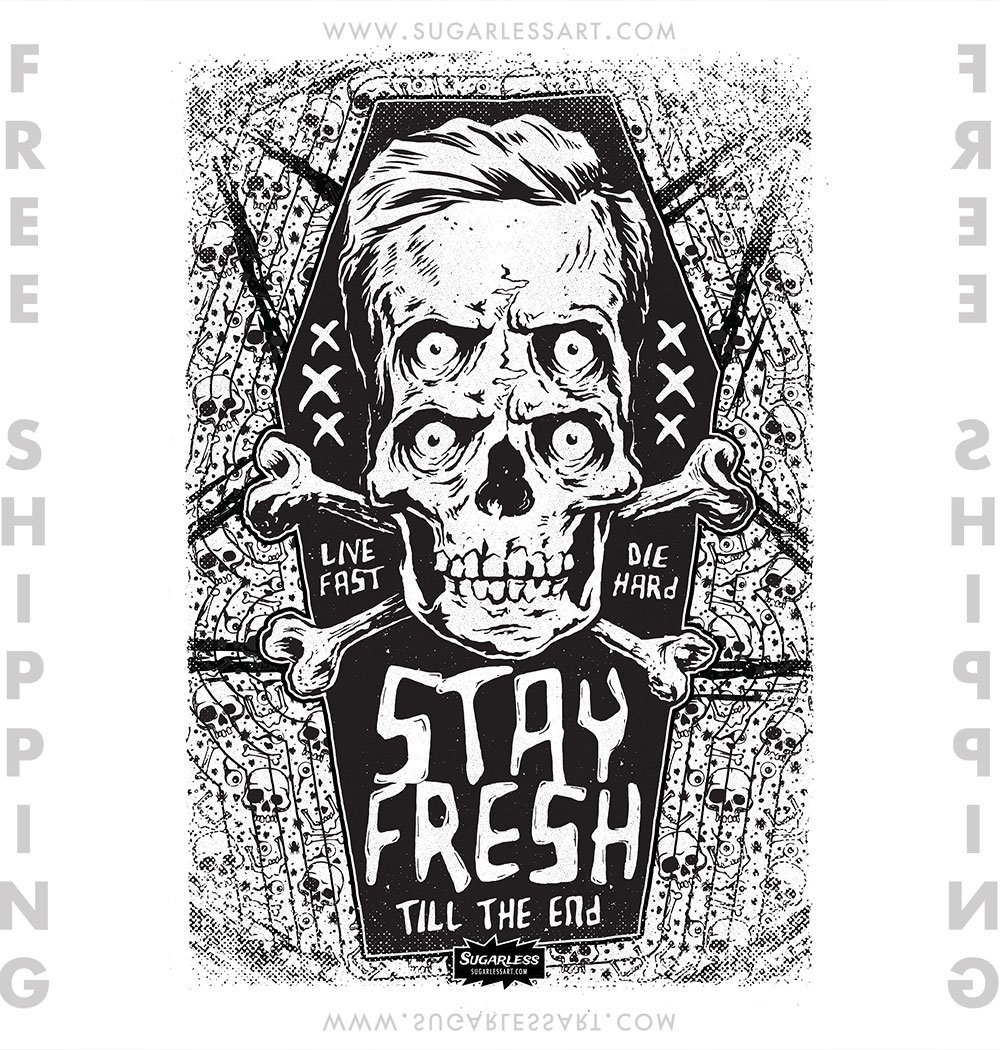 Stay Fresh! Till The End! Live Fast & Die Hard!
This 11x17 poster is meant to embody the gig posters of the past. Highly detailed and made simply to look like a killer ornament for your wall. Originally hand illustrated and digitally refined.
Printed on 11x17 premium stock paper with a smooth and gloss finish.
Every poster in hand signed. Only 30 printed!
Signed and dated.