They Came From Below Poster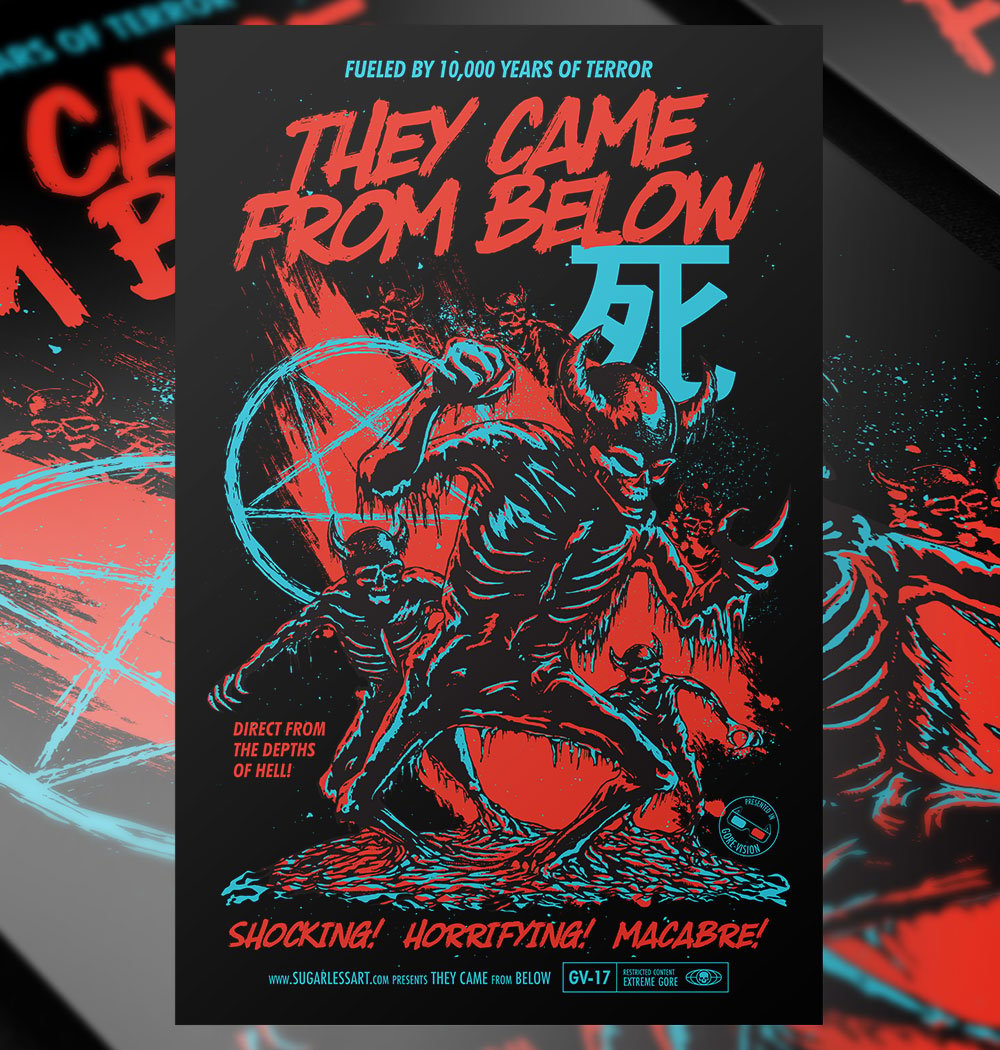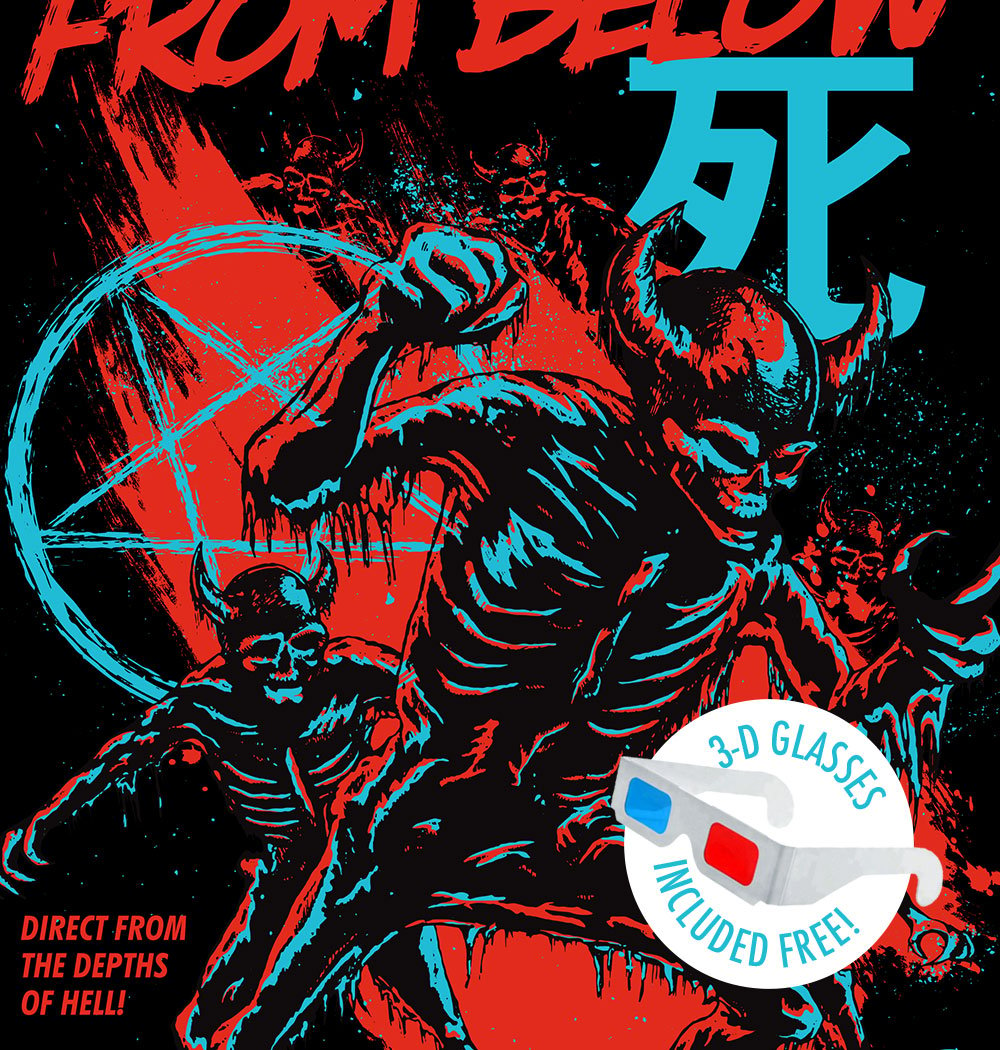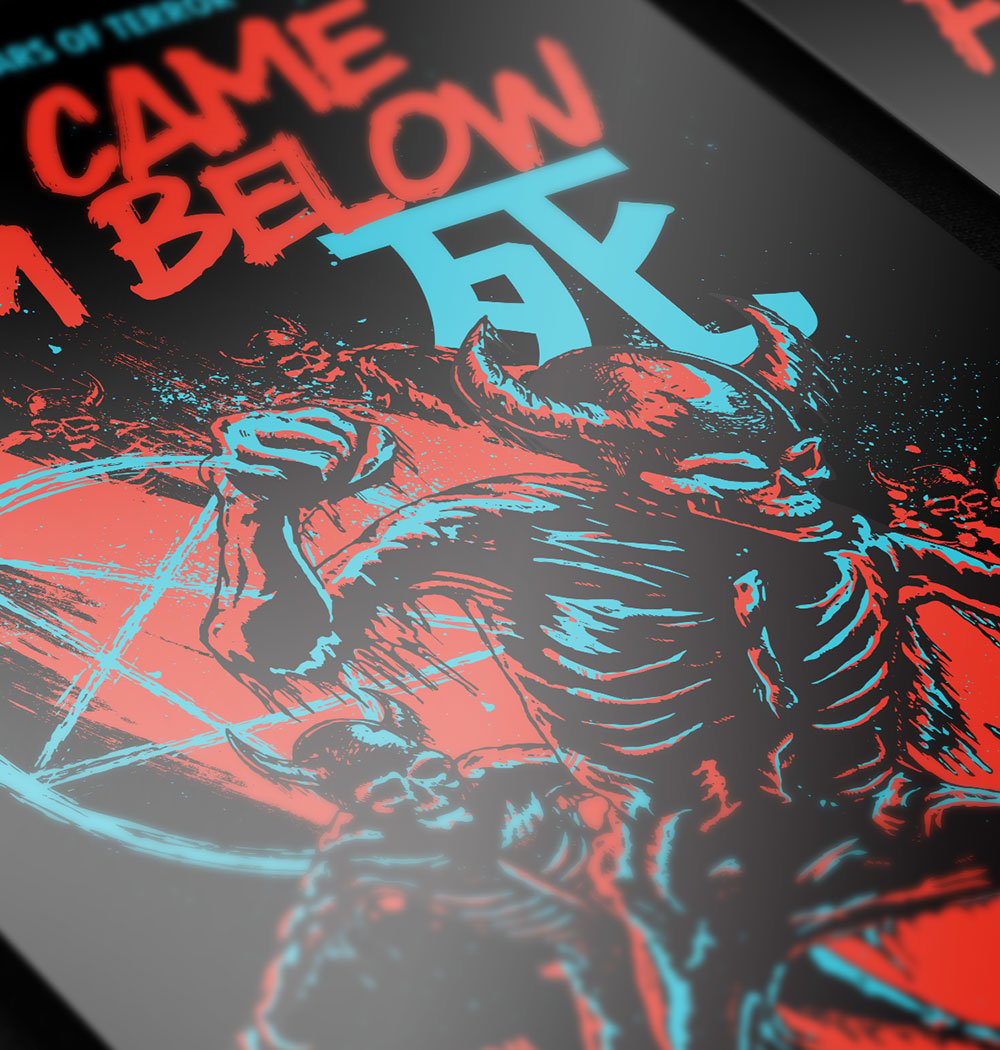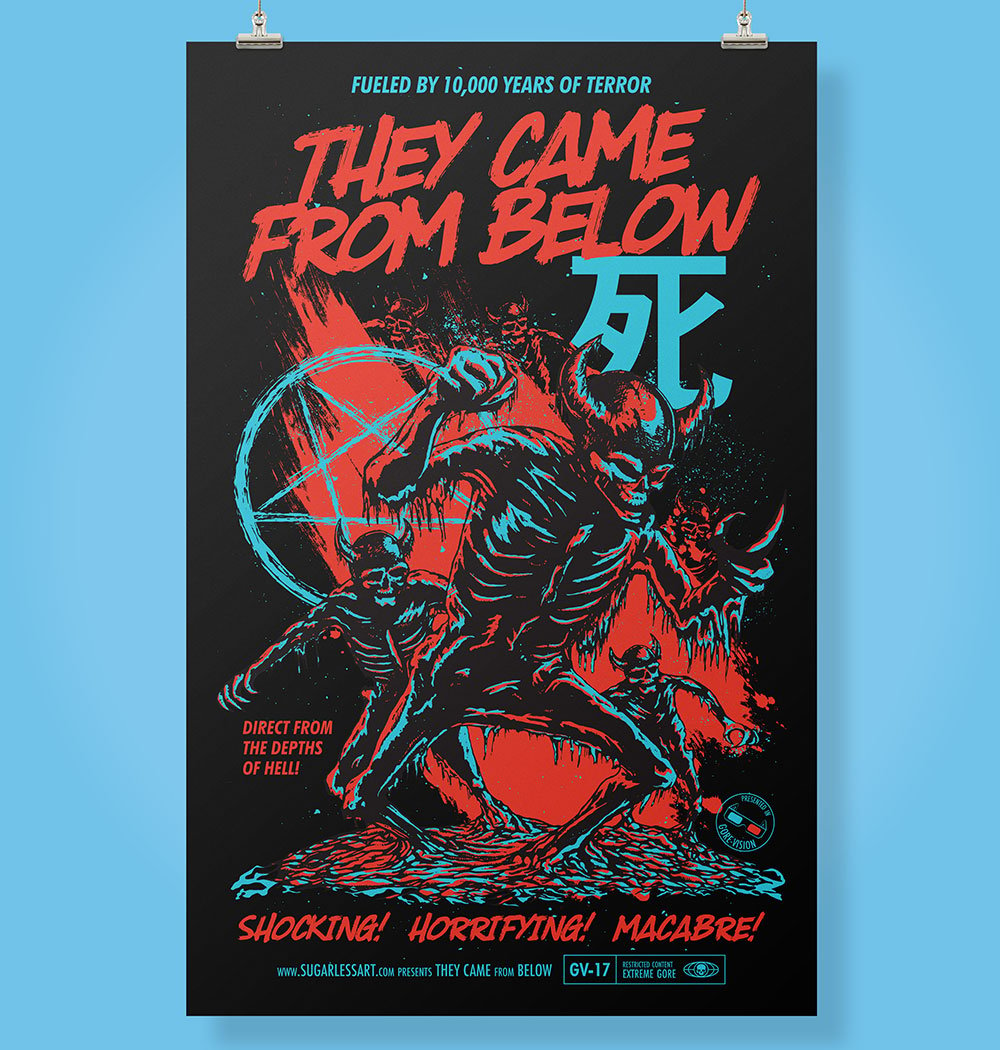 They Came From Below movie poster is a direct nod to classic horror and sci-fi movies of the 50s, 60s, and 70s. This poster is originally hand illustrated and refined digitally to be printed as an anaglyph poster for amazing "3-D" effect.
The Death Mongers have risen direct from the depths of hell after 10,000 years to seek blood and destruction. Shocking! Horrifying! Macabre!
Printed on 200gsm 11x17 matte paper stock with a smooth and glare-free finish.
Every poster in hand signed and numbered. Only 30 printed!
***3-D Glassed Included!***