The Creeping Unknown Poster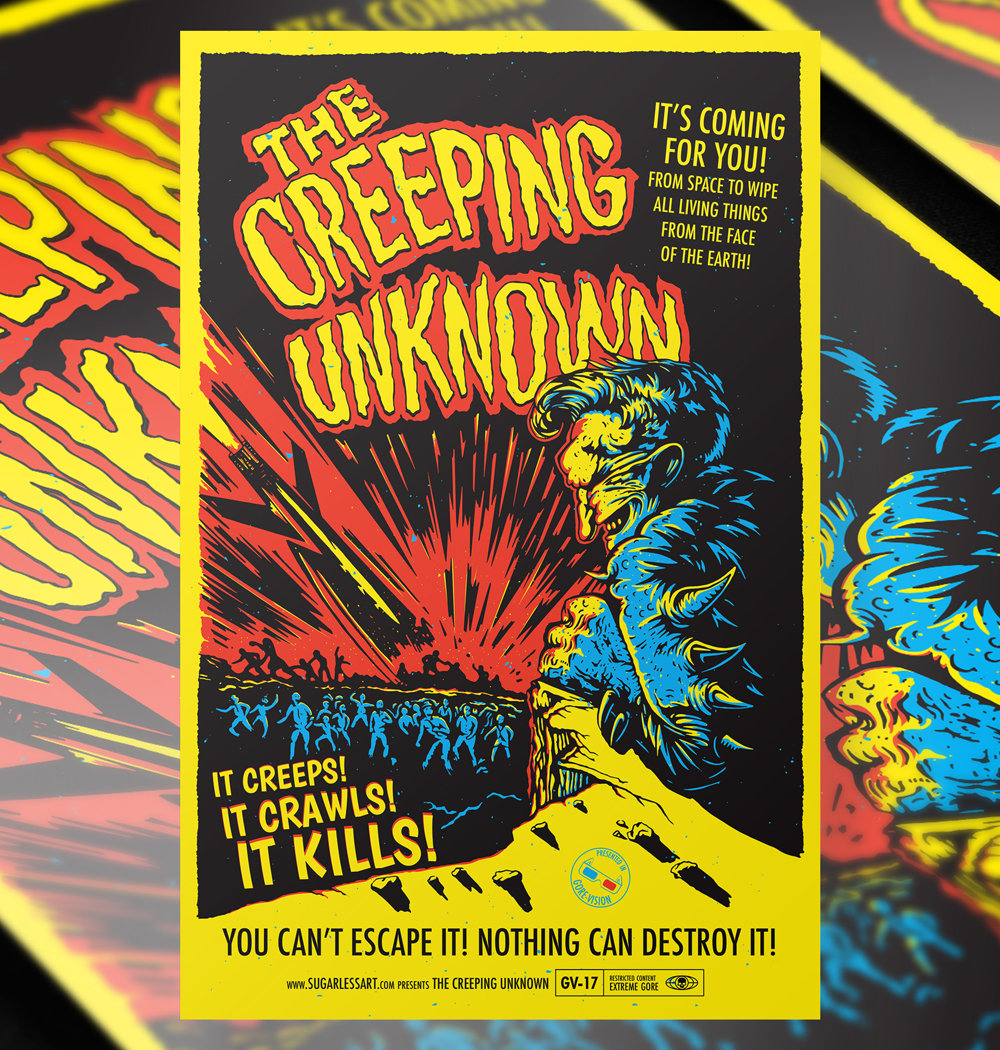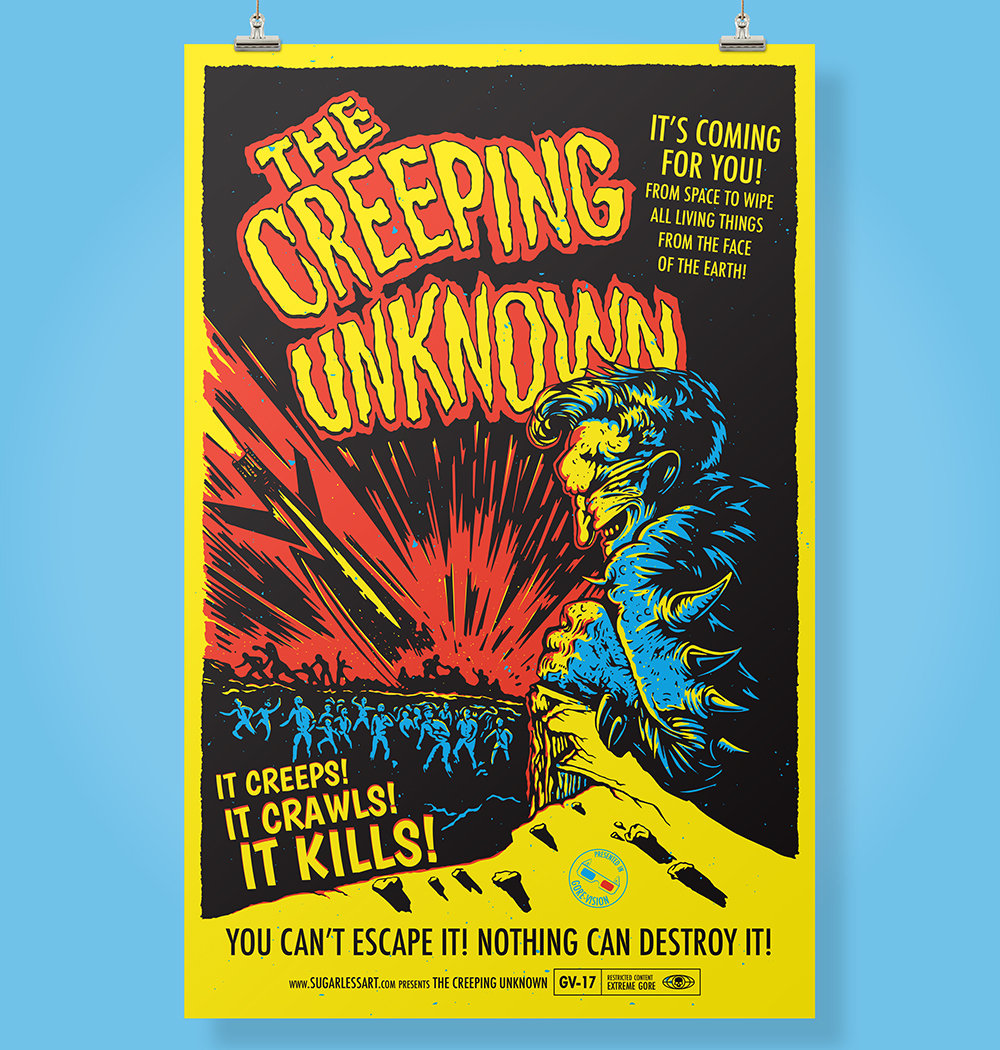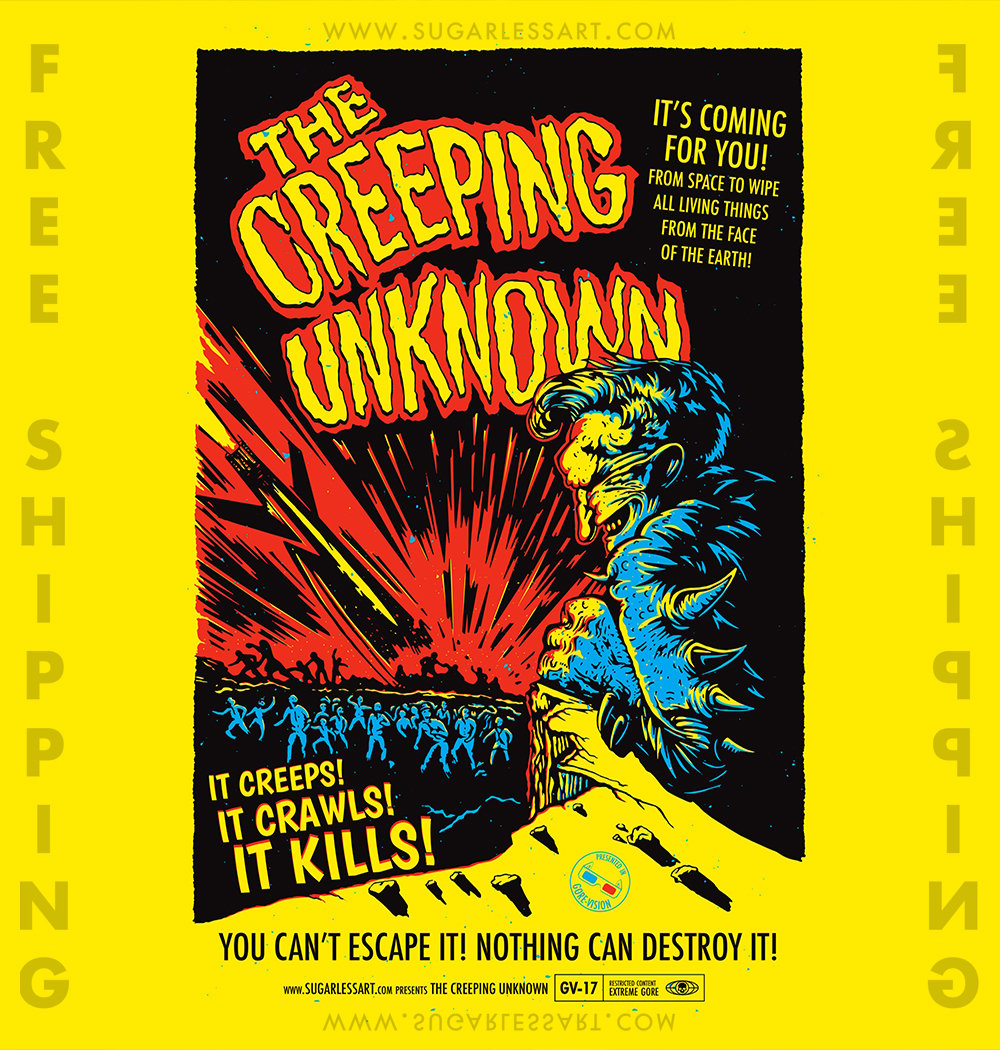 Inspired by the classic sci-fi thriller of 1955 that launched Hammer Horror Films into notoriety, The Creeping Unknown, this poster is originally hand illustrated and refined digitally to be printed as an anaglyph poster for amazing "3-D" effect.
It Creeps! It Crawls! It Kills! Oh, and hey, its coming for you!
Printed on 11x17 premium stock paper with a smooth and gloss finish.
Every poster in hand signed and numbered. Only 30 printed!
***3-D Glassed Included!***