Satan's Own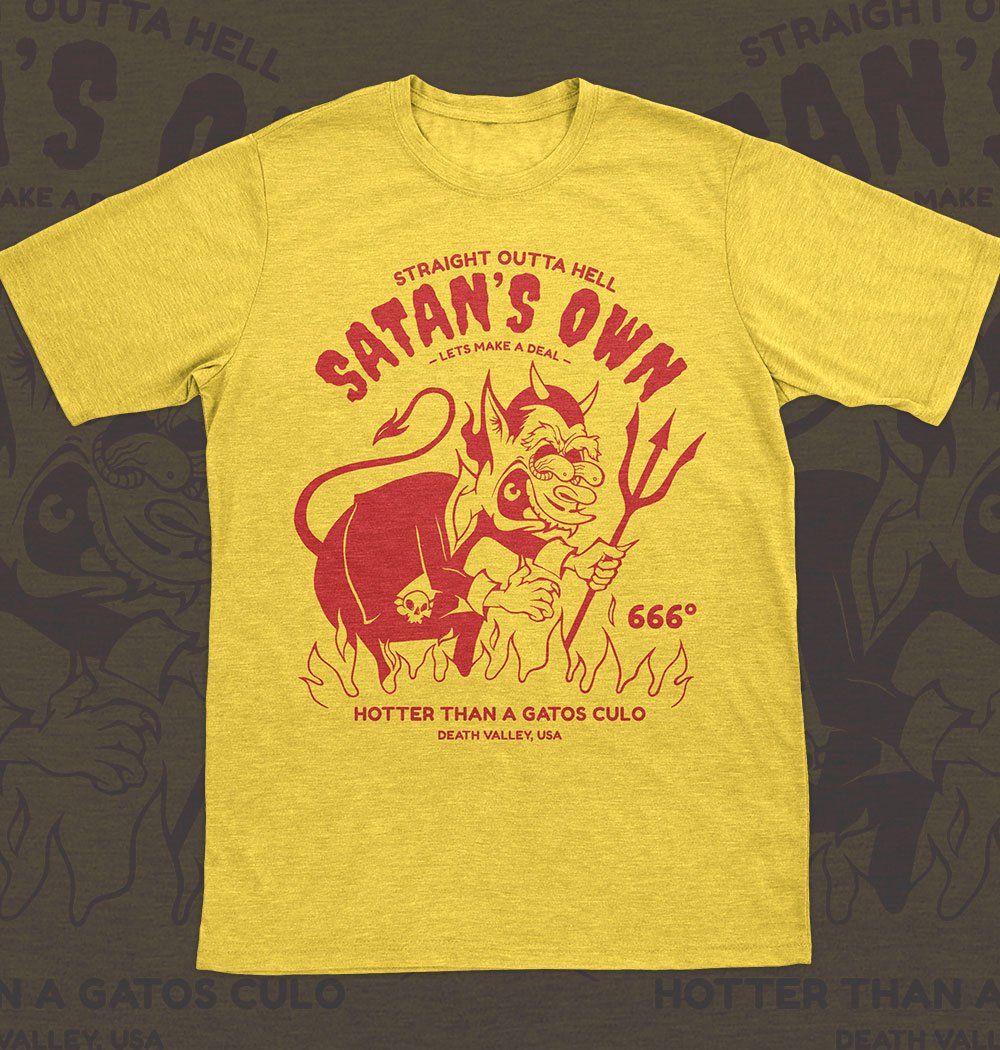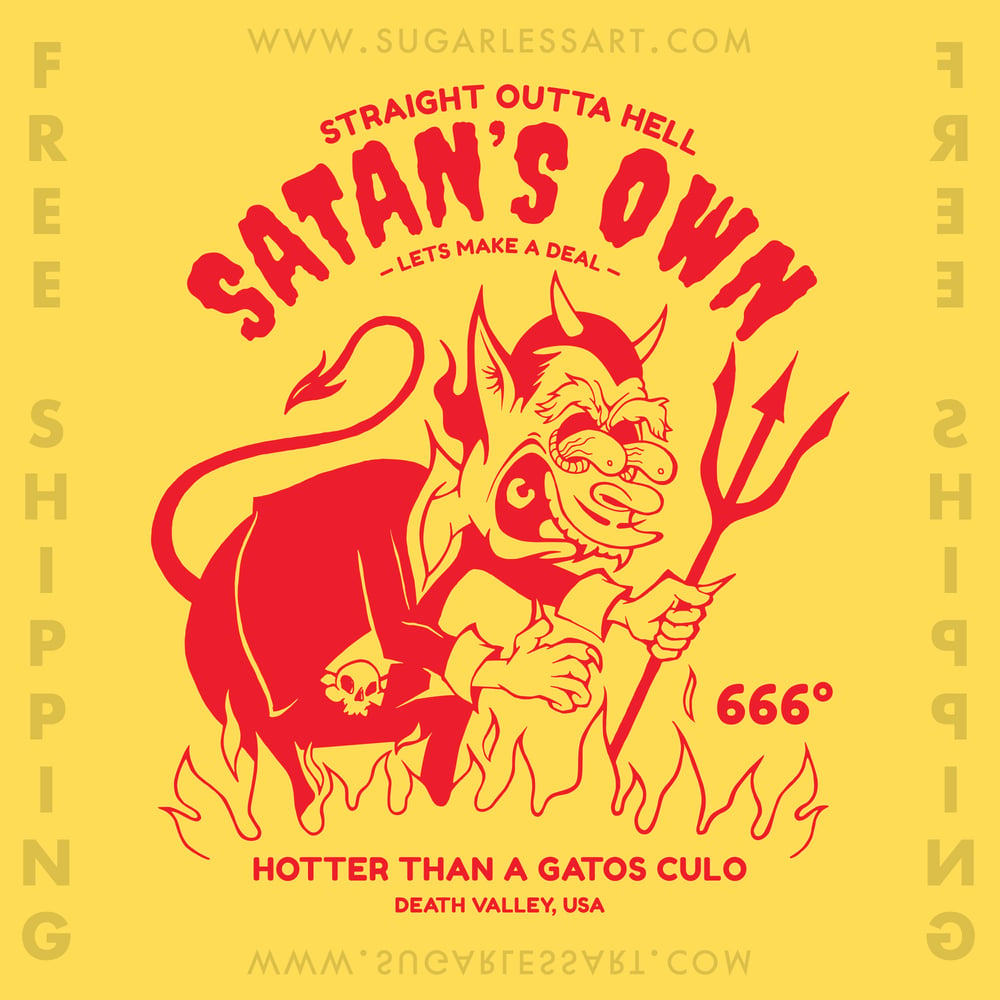 We all know its hotter than a gatos culo, but I mean c'mon! Satan's Own screen printed shirt is a devilish design for all the kewl dads, rebel moms, anarchy kids, and weirdos in you or someone you know.
Originally hand drawn and painstakingly designed for an evil screen print to dress up any torso you feel like putting in it.
Free domestic shipping!
***Comes with 3" circle hologram vinyl sticker***
Looking for a whole mess of gnarly stickers to add to your order? Check out the Holographic Sticker Pack!
Printed on 4.3oz Daisy Yellow tees. Top of the line fabric that stands up to the consistent wear without sacrificing fit or feel. 60% Combed Ring-Spun Cotton 40% Polyester /32 singles, 145 grams/4.3oz.