Futurama Sticker Pack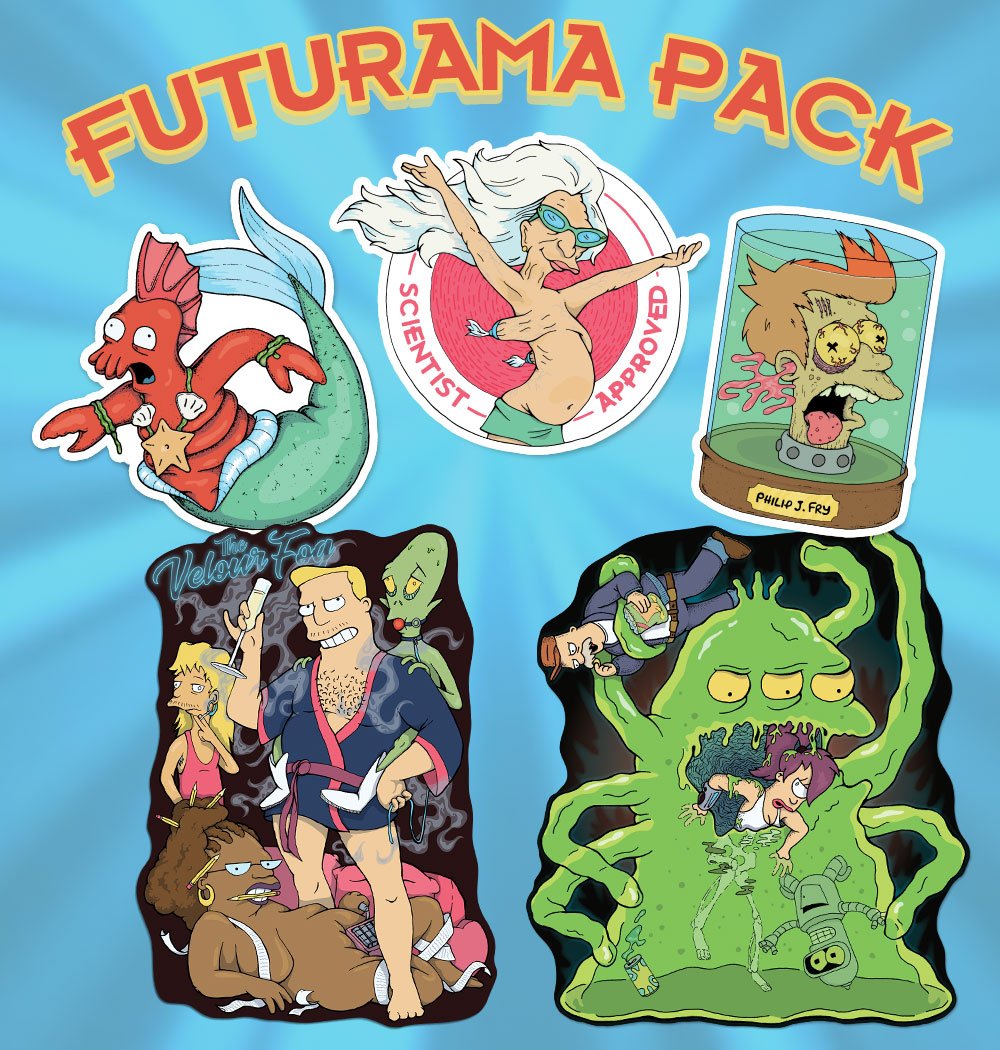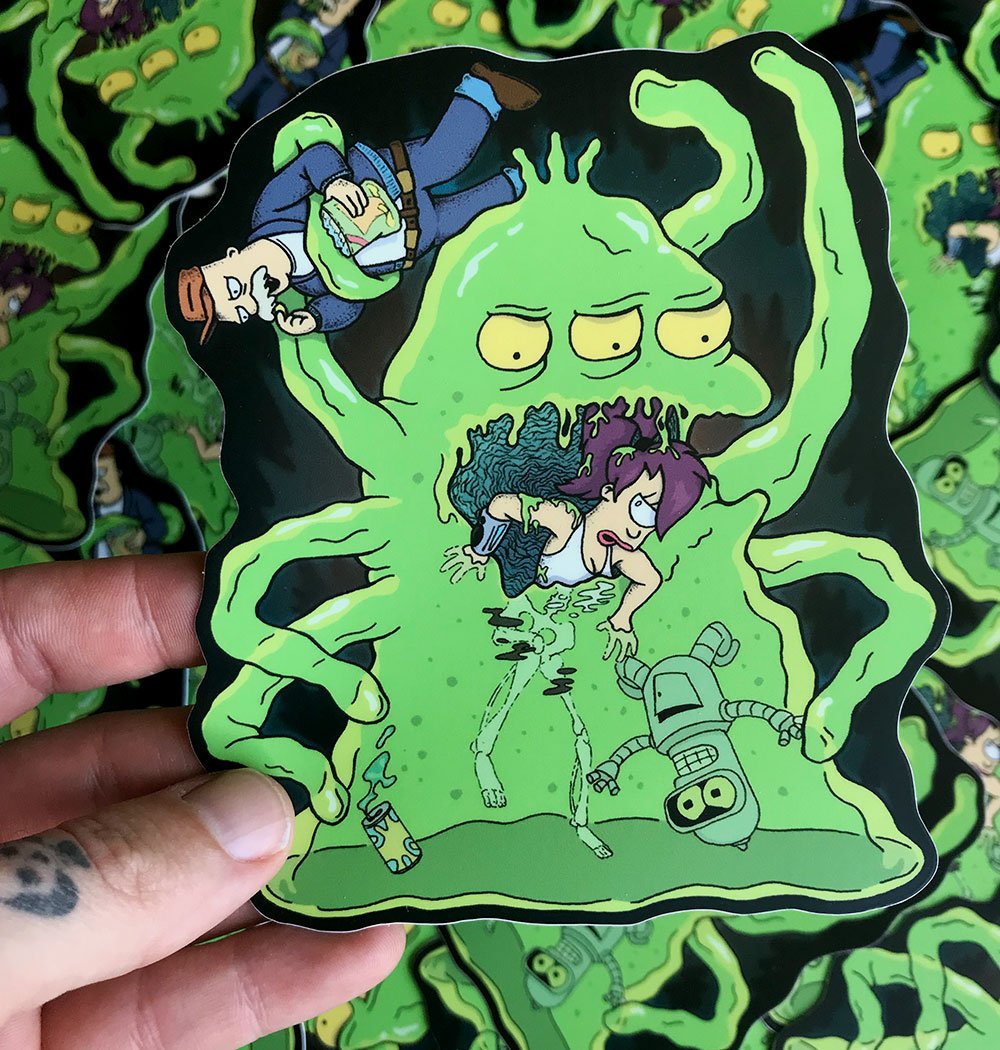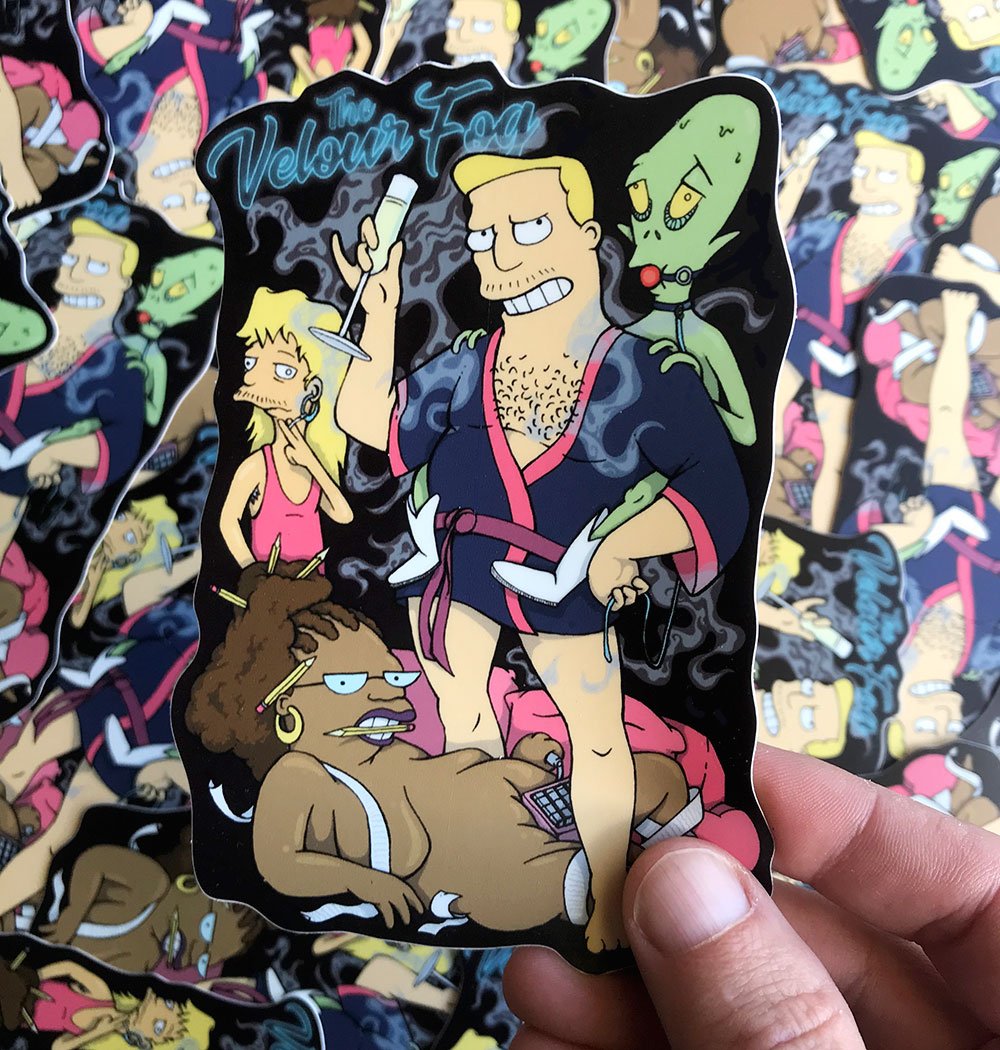 The Futurama Sticker Pack is perfect for that diehard fan. Get your hands on a one-of-a-kind Futurama Sticker Pack which includes two 5" vinyl diecut stickers and three 3" stickers printed on UV coated vinyl with a matte finish that is ready to rock and roll indoors or out. These stickers include some of favorite and most beloved characters, such as Lady Farnsworth, Philip Fry, H.G. Blob, Zoidberg, and of course Zapp Brannigan with his dysfunctional group of sexual deviants. No fade, no cracks, just great stickers.
What You Get
Two 5" Stickers
The Velour Fog
Mr.Blob
Three 3" stickers
Lady Farnsworth
Fry-In-A-Jar
Zoidmader
Free domestic shipping on all orders.
Looking to add a gnarly shirt to your order? Check out the Kill All Humans Shirt!