MIXED BAG Sticker Pack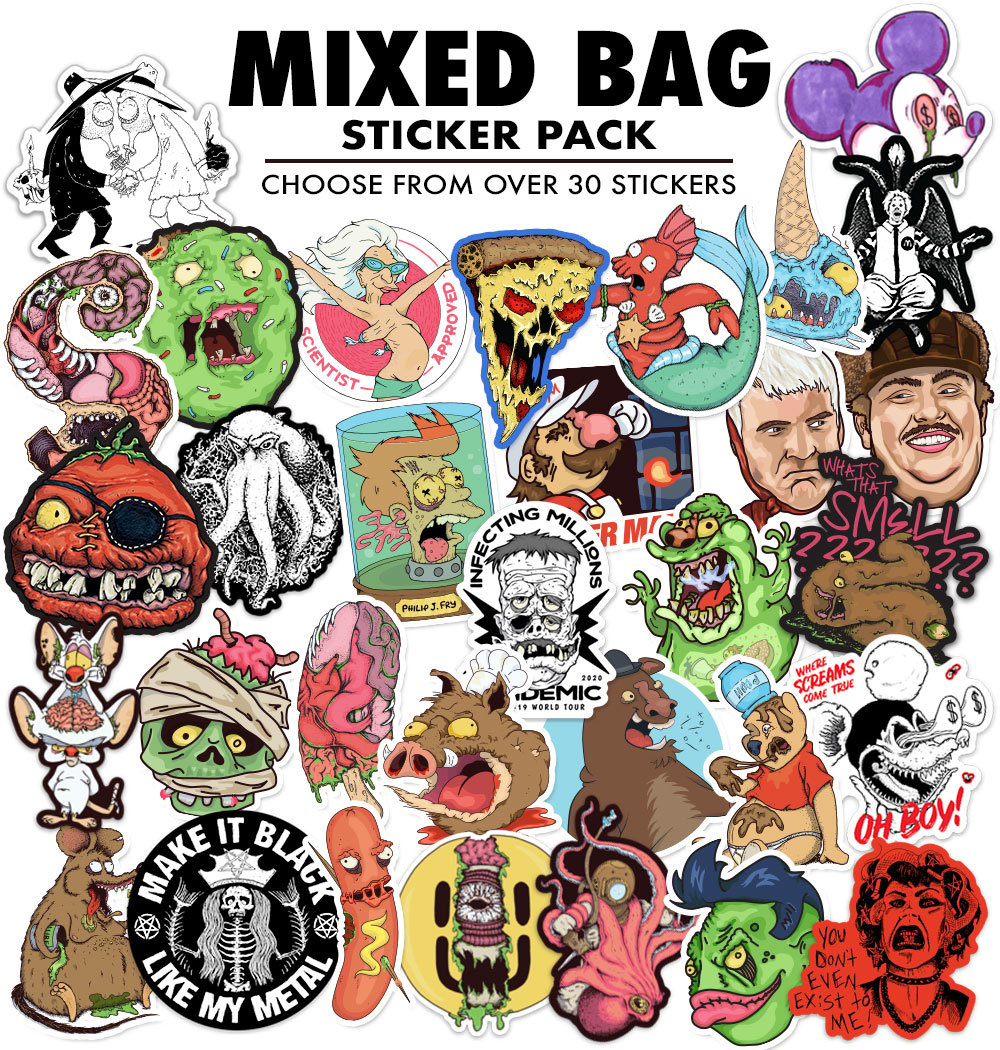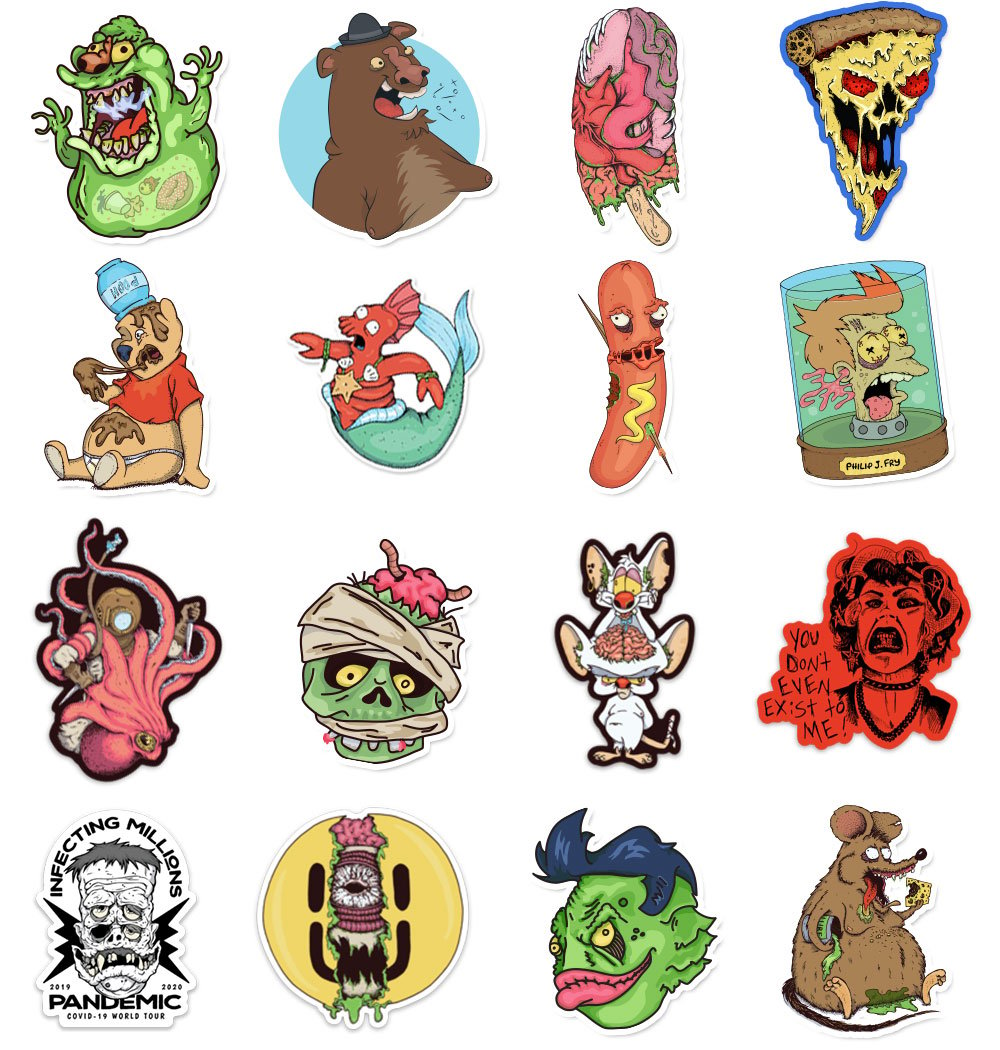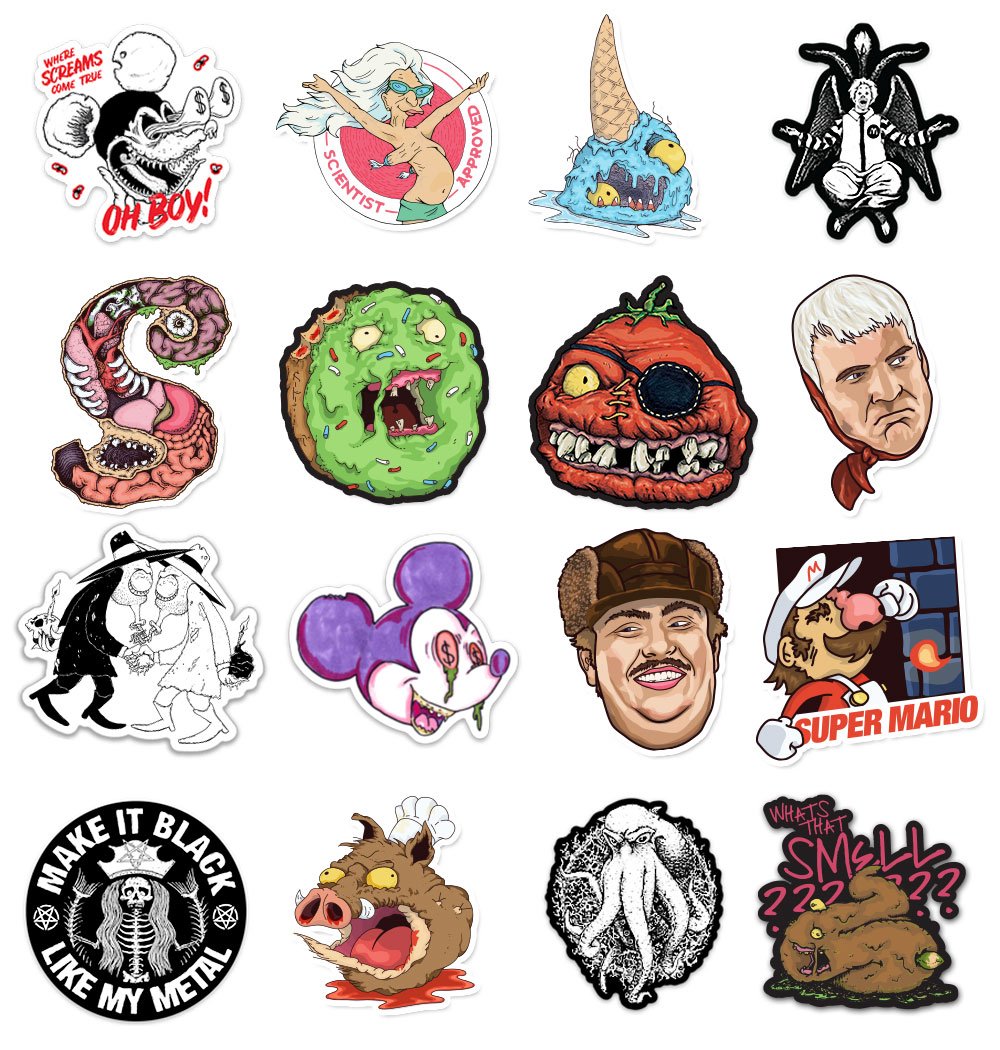 What you get
A Mixed Bag sticker pack gets you 5 diecut stickers printed on UV coated vinyl with a matte finish chosen at random. Specific stickers can be requested in the notes section. You can choose from ghouls, creeps, weirdos, and silly characters. Every sticker is weather proof, so have at it! Slap these guys on folders, walls, notebooks, laptops, cups, or your face if you really wanted. Stand out among the crowd with a truly unique sticker. No fade, no cracks, just great stickers.
***New***Upgrade to a Dime Bag! to ge 10 awesome stickers at a sweeter price!***New***
***Exclusive classic sticker just added - Billy Bob***
YOUR CHOICE OF
30+ Die-Cut Stickers
Page #1
Slimer
Bear
Meat Popsicle
Pizza Monster
Pooh Bear
Zoidmaid
Zombie Wiener
Fry-In-A-Jar
Tentakiller
Mummy
Janky and the Brain
Vicious Nancy
Pandemic
Happy Demon
Creature
Fatatouilli
Page #2
Icky Mouse
Lady Farnsworth
iScream
Ronald McBaphomet
gutS Monster
Killer Donut
Killer Tomato
Steve Martin
Fly vs Fly
Janky Mouse
John Candy
Super Mario
MetalBux
Roadkill
Leviathan
Mr.Shitty
Domestic shipping is always free
All Mixed Bag Sticker Packs come with a minimum of 5 vinyl diecut stickers chosen at random unless otherwise specified. Stock may vary.