Mr.Blob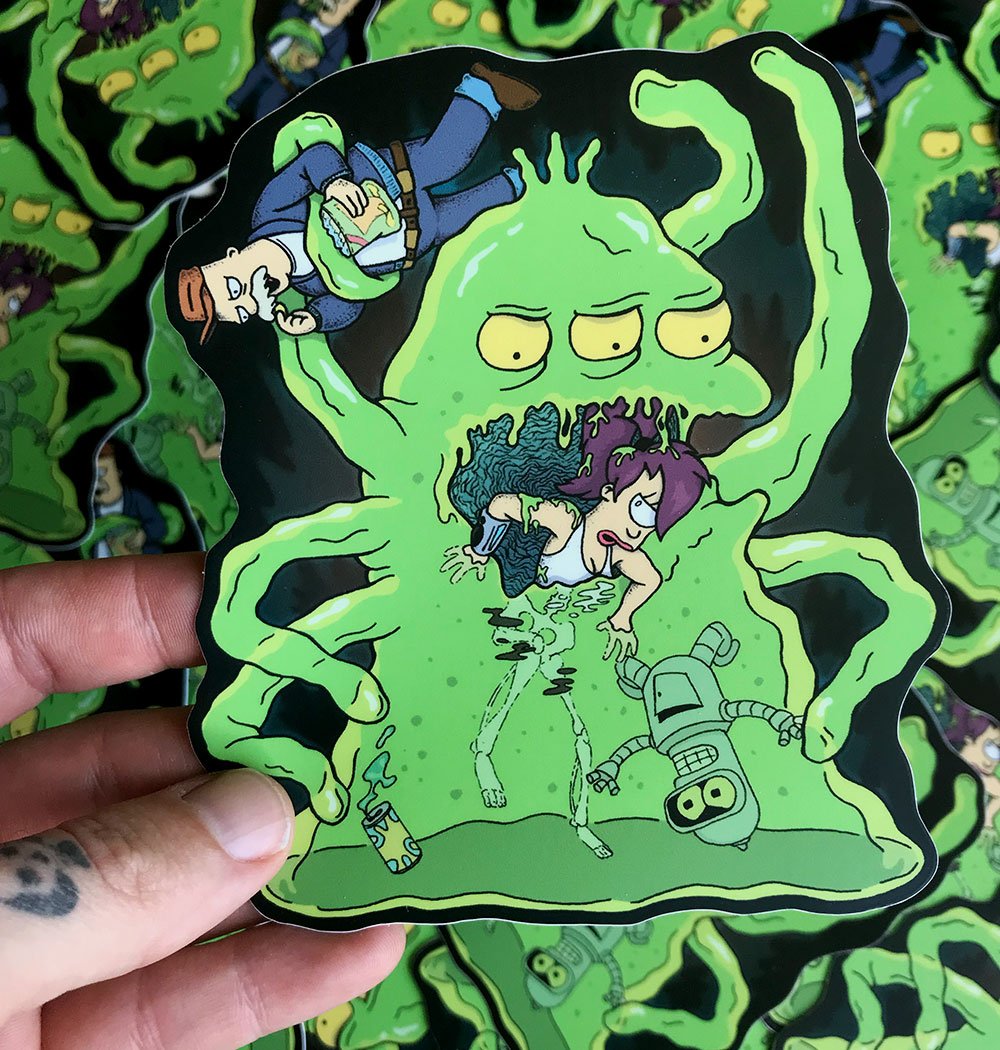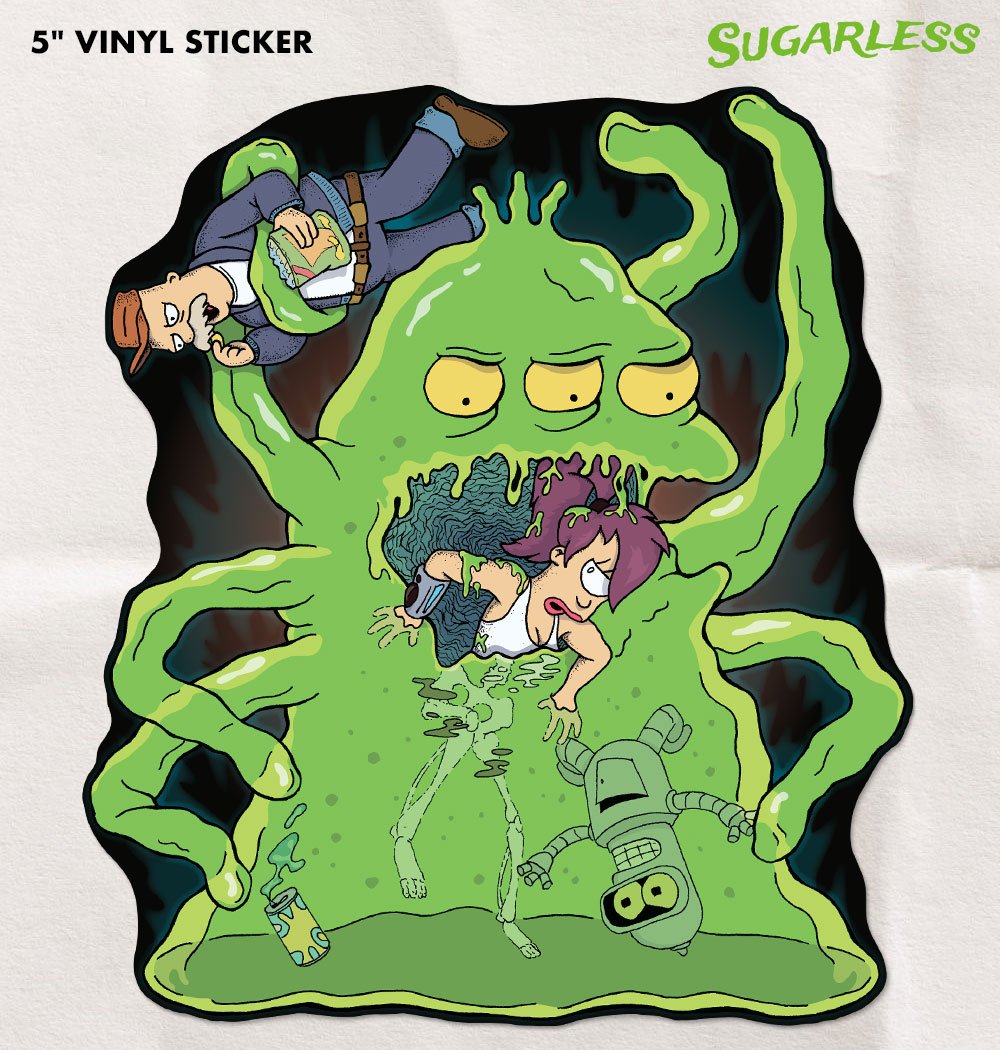 Inspired by that freaky space cartoon, Futurama, we explore the "what if" scenaria that out lovable blob neighbor, Mr.Blob decided to finally scarf down our fearless Planet Express Captain Leela. Don't worry, he already snacked on Bender and is serving up desert with everyones favorite janitor, Scruffy. And don't worry about Scruffy, he's gonna die the way he lived.
This 5" x 4" vinyl diecut sticker of Mr.Blob was originally a hand drawn using artist markers in order to capture the horrors of the situations. These stickers are matte coated and waterproof, so go wild and slap them inside or out.
If you're a Futurama fan or just a weirdo who loves freaky stickers, then this is all you. Don't come down with a case of "sexlexia", grab it by the "chutzpah" while we got it.
***Free Domestic Shipping***
Looking to add a gnarly shirt to your order? Check out the Kill All Humans Shirt!