Hologram Sticker Pack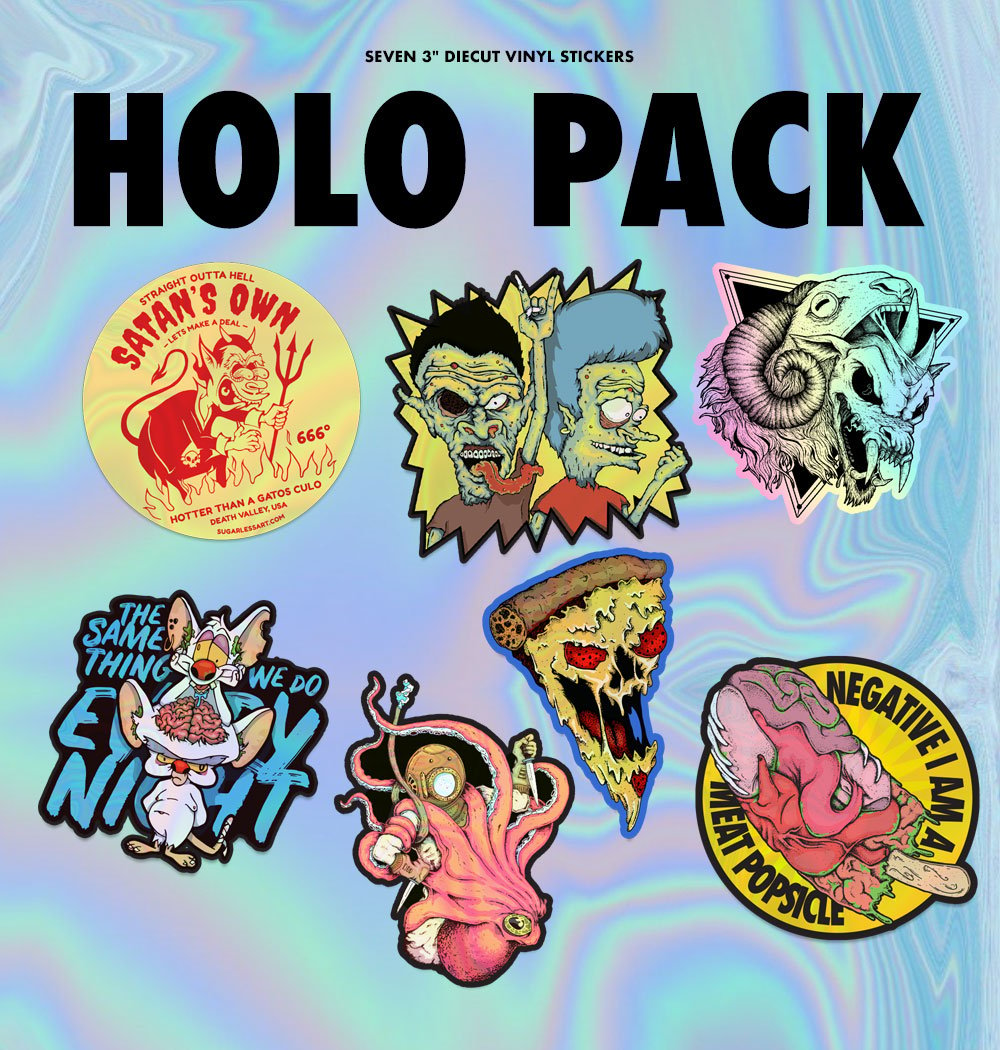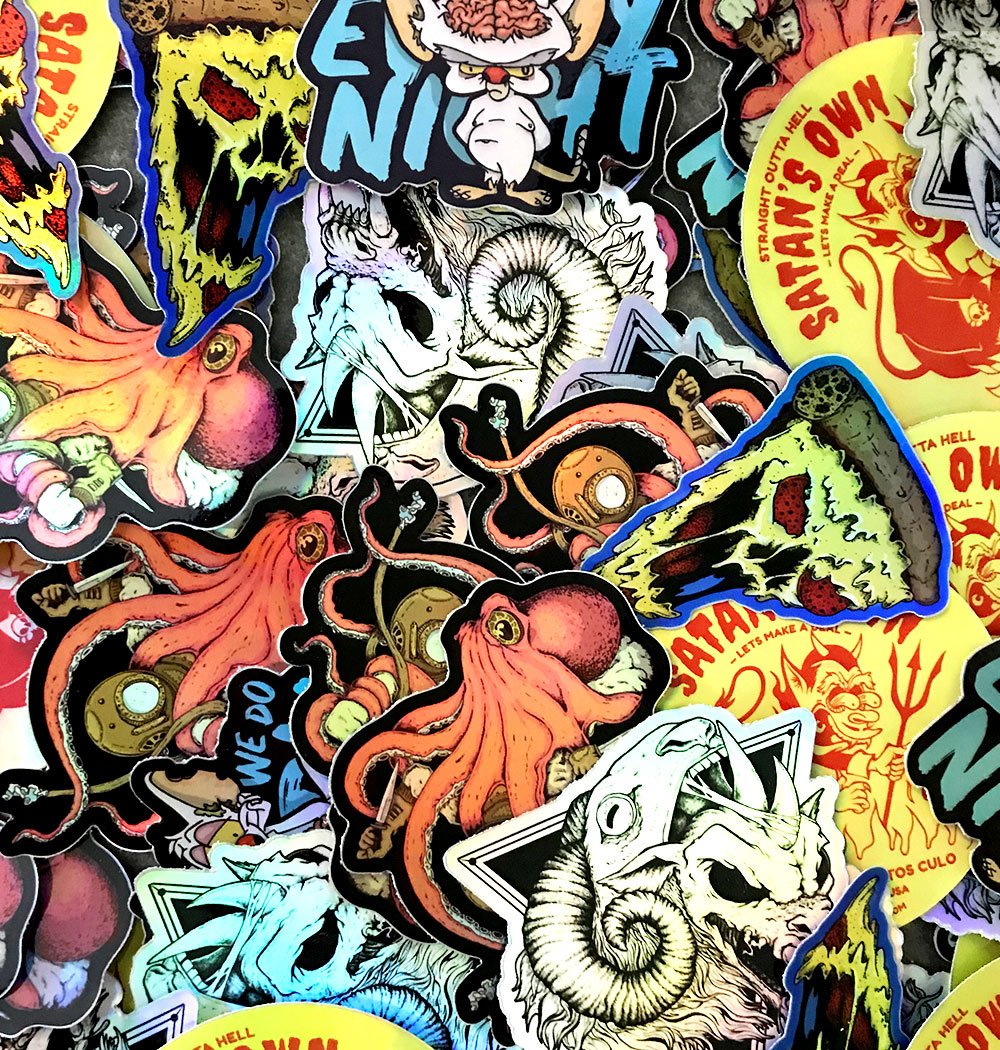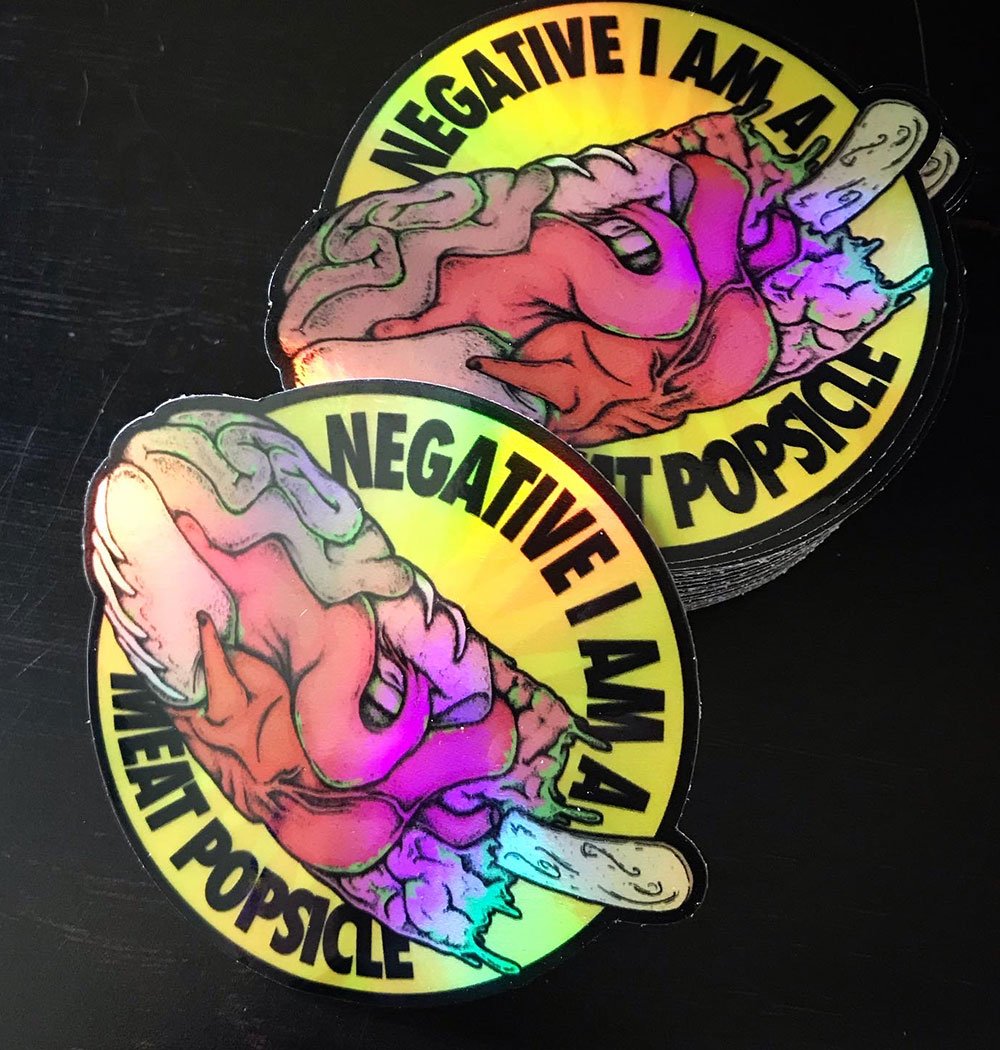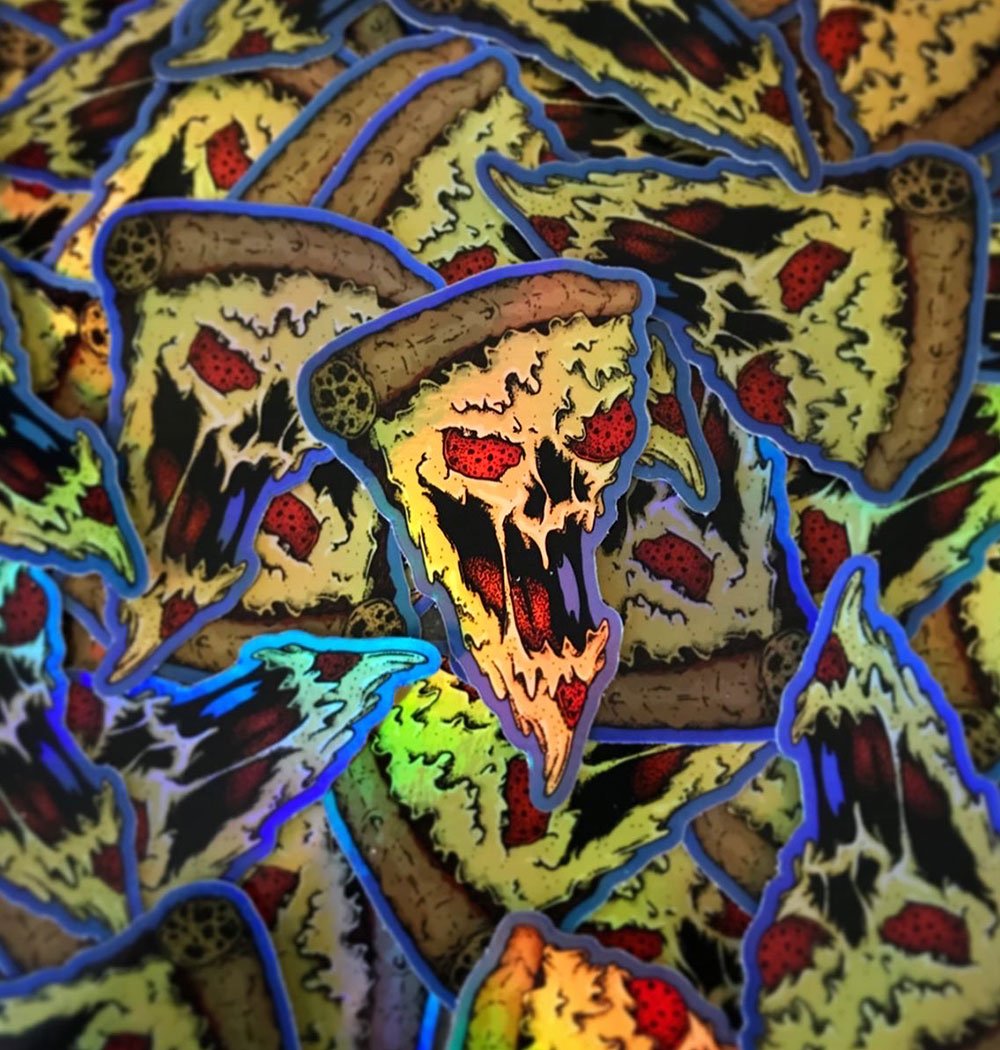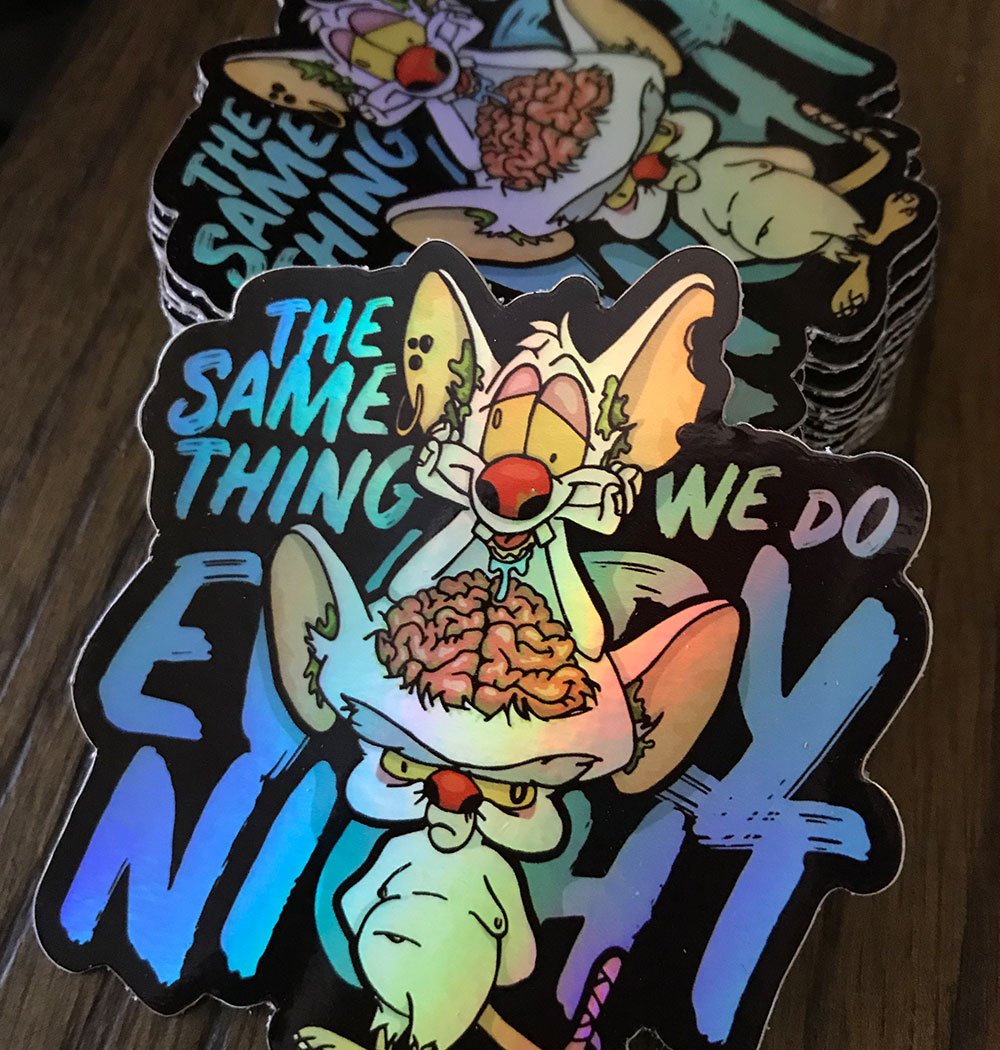 The Hologram Sticker Pack includes 7 diecut stickers printed on holographic UV coated vinyl. These include a Satans Own, Pinky & The Brain, Tentakiller, Pizza Monster, Chupacabra, Skeevis & Butthead, and a Meat Pop sticker! These vinyl stickers are perfect for the lowbrow, retro, weirdo, and macabre lover, especially if you are a fan of the 80's and 90's classics.
Every sticker is weather proof, so have at it! Slap these guys on folders, walls, notebooks, laptops, cups, or your face if you really wanted. Stand out among the crowd with a truly unique sticker. No fade, no cracks, just great stickers.
***NEW Skeavis & Deadhead sticker just added***
***NEW Meat Pop sticker just added***
Domestic shipping is always free