Velour Fog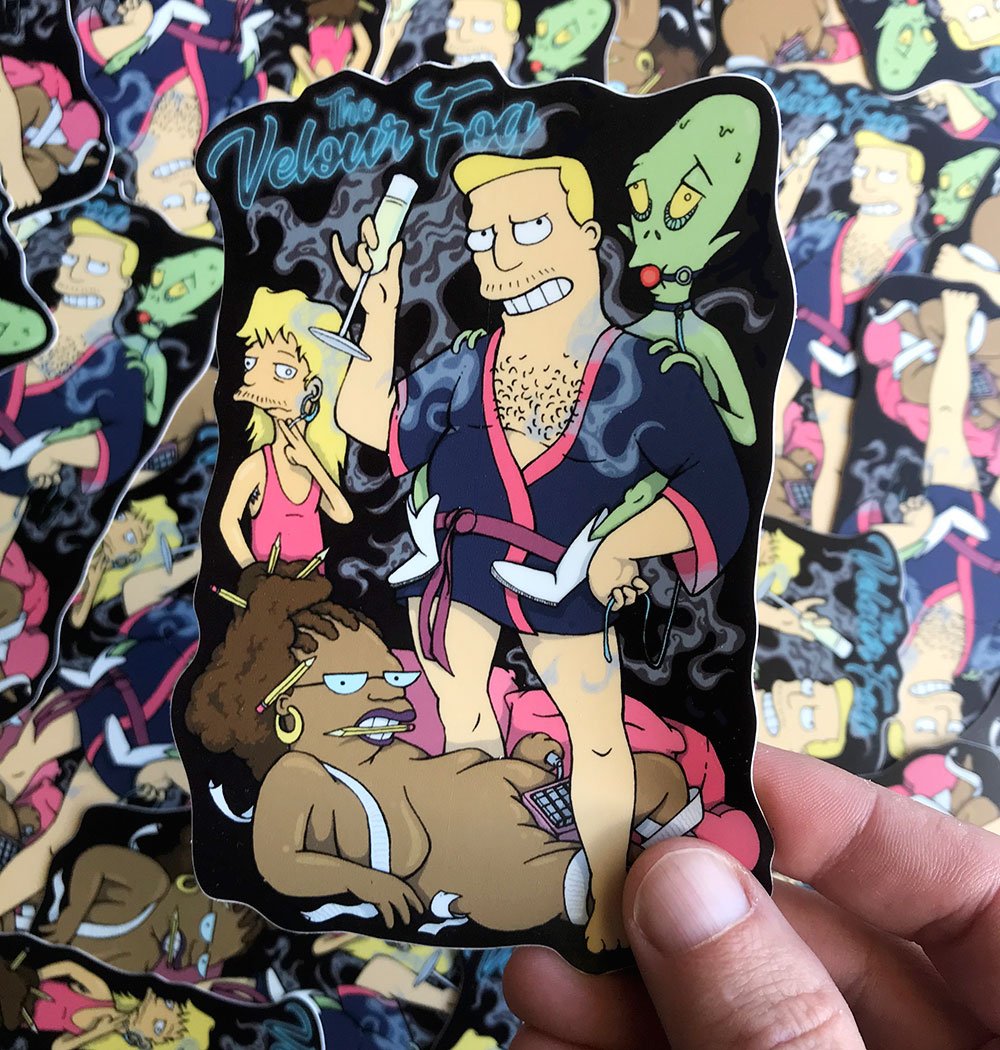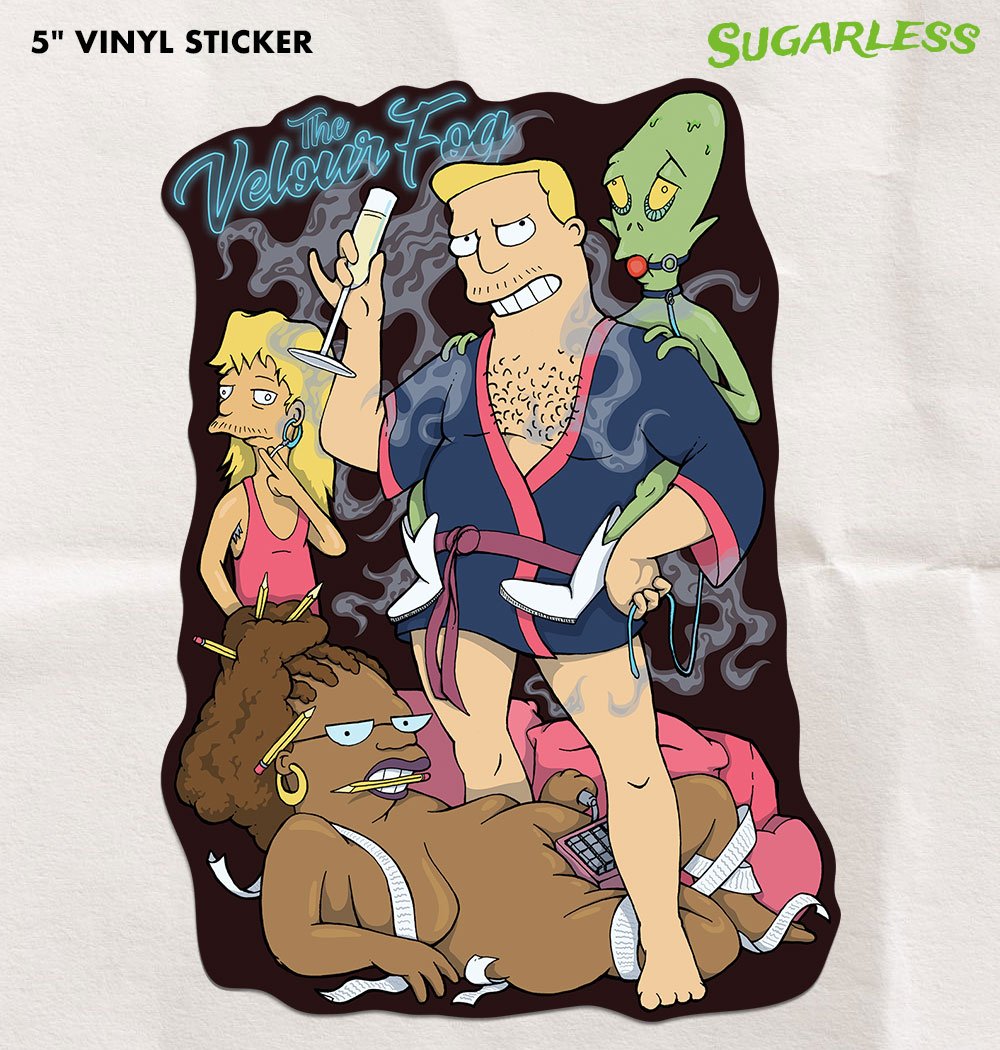 Inspired by that freaky space cartoon, Futurama, we embark on a journey of sexual frustration and enduring passion brought to you by our most doting space Captian, Zapp Brannigan. Don't worry, he is accompanied by his second in command, Kiff Kroker, along with gender-swapped Hermes Comrade and Petunia, the sleazy old prostitute.
This 5" x 3.7" vinyl diecut sticker of Velour Fog was originally a hand drawn using artist markers in order to capture the sensual and erotic feel of its current situation. These stickers are matte coated and waterproof, so go wild and slap them inside or out.
If you're a Futurama fan or just a weirdo who loves freaky stickers, then this is all you. Don't come down with a case of "sexlexia", grab it by the "chutzpah" while we got it.
***Free Domestic Shipping***
Looking to add a gnarly shirt to your order? Check out the Kill All Humans Shirt!