Honk If Ur Honry Bumper Sticker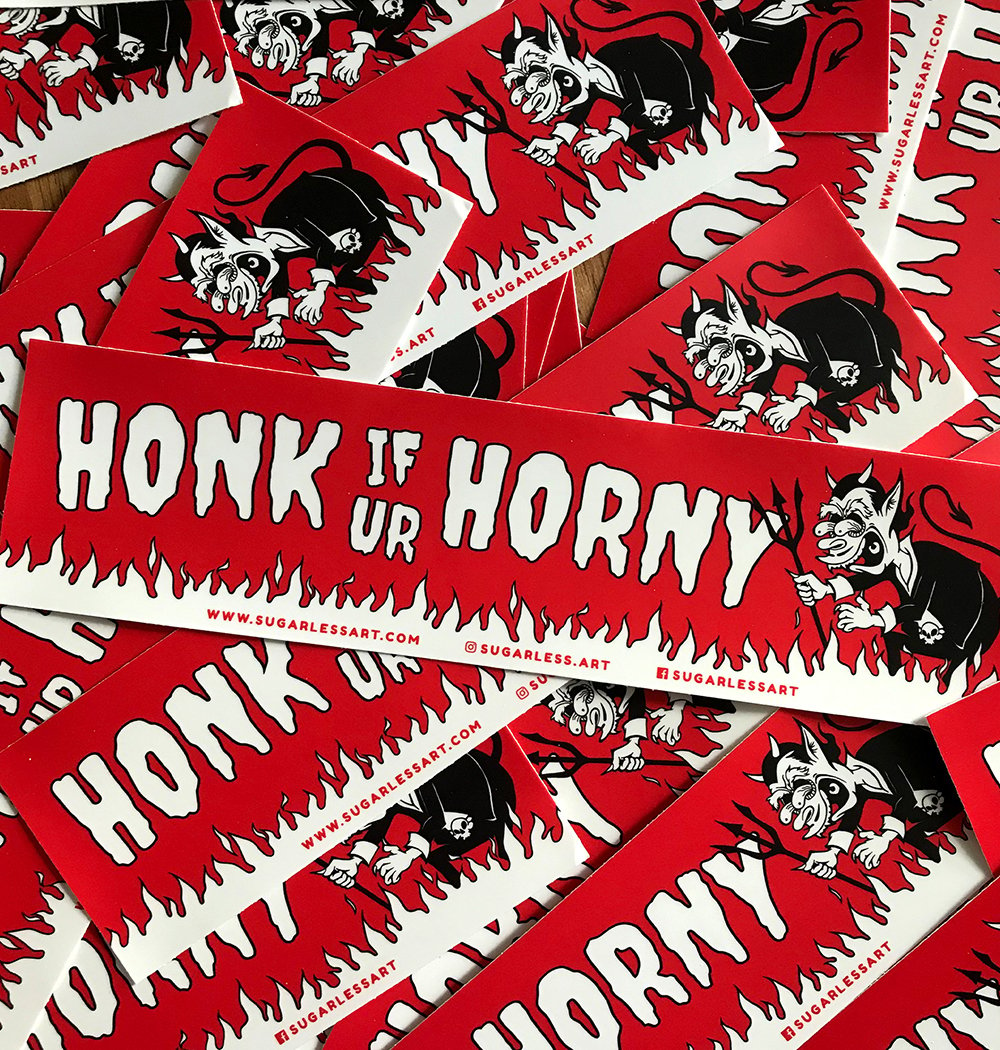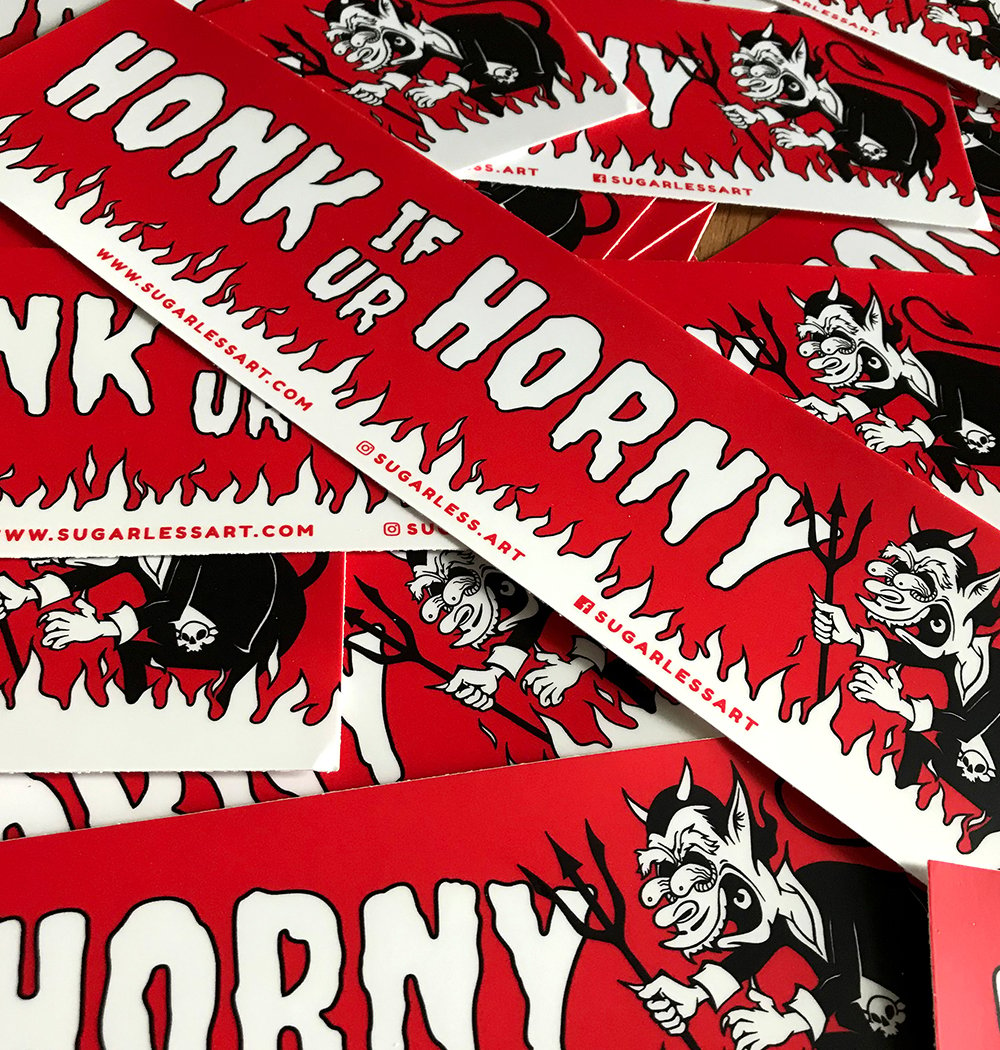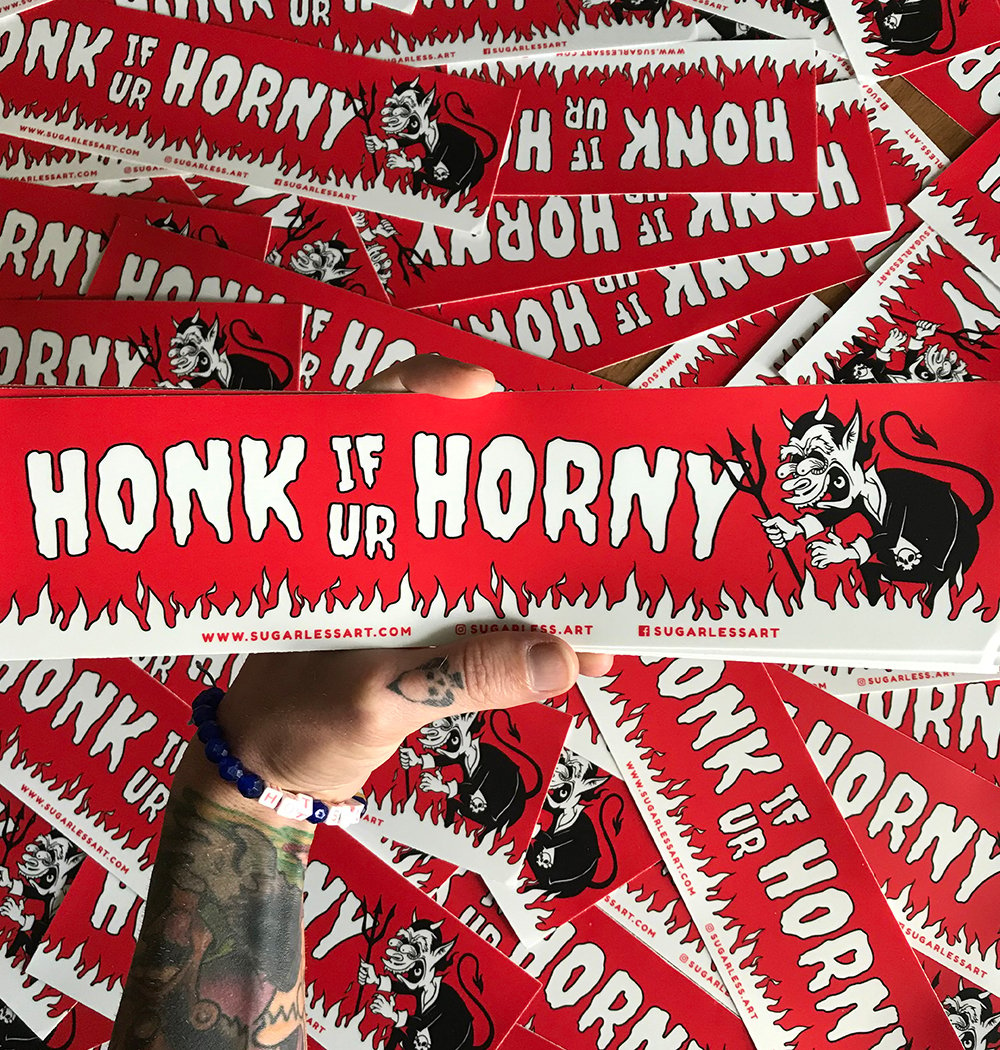 Honk If Ur Honry Bumper Stickers are vinyl sexy goodness rearing to go on your bumper! These devilish bumper stickers feed on evil lust and all things sinister. This bumper sticker is printed on a whopping 11.5" x 3" vinyl with UV coating for ultra weather proofing!
Free shipping on all orders!