Macabre Sticker Pack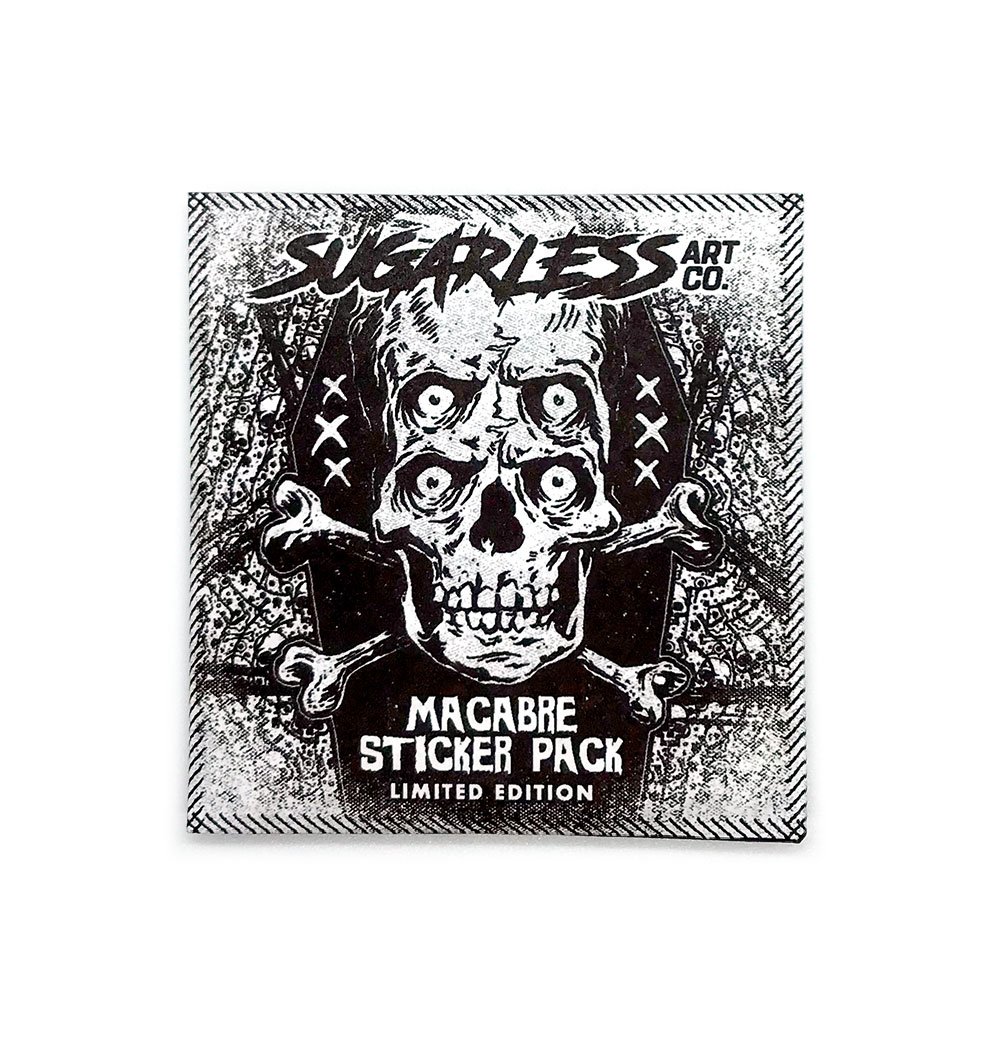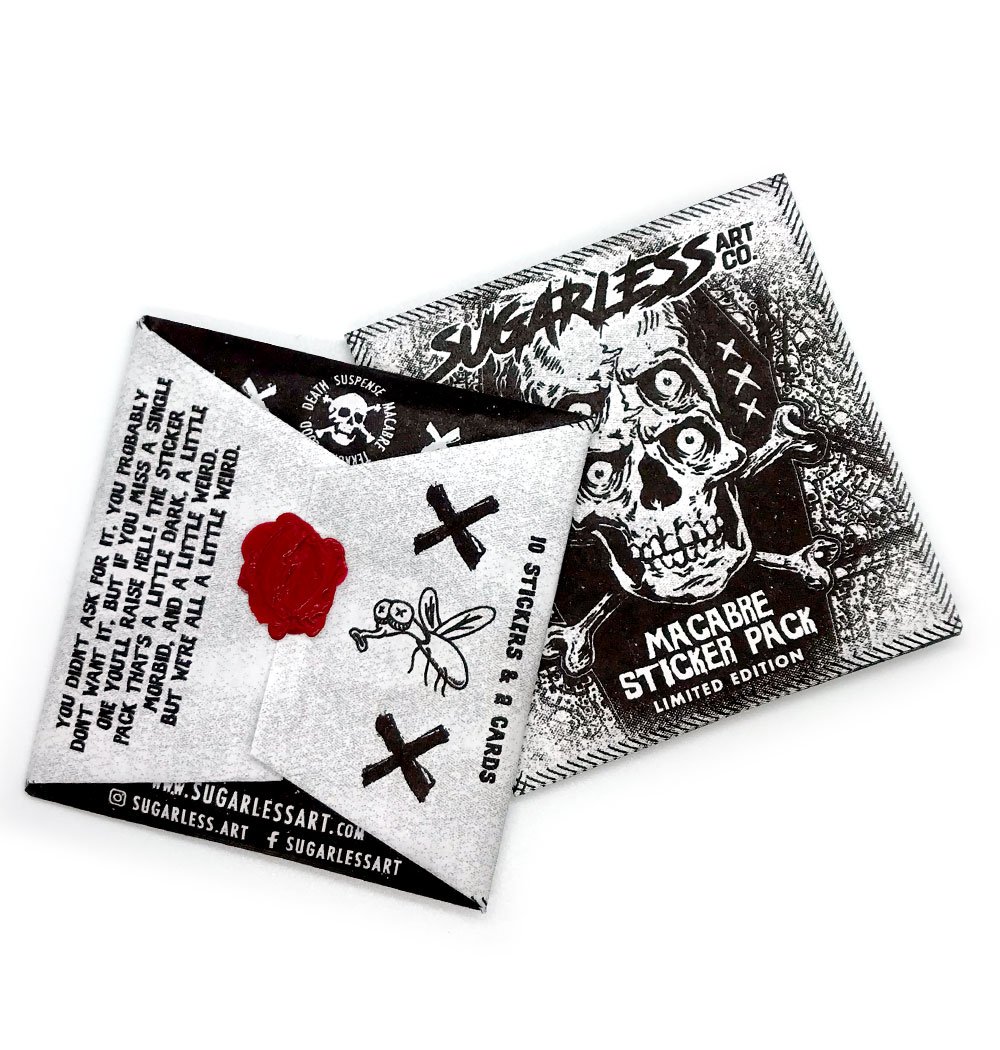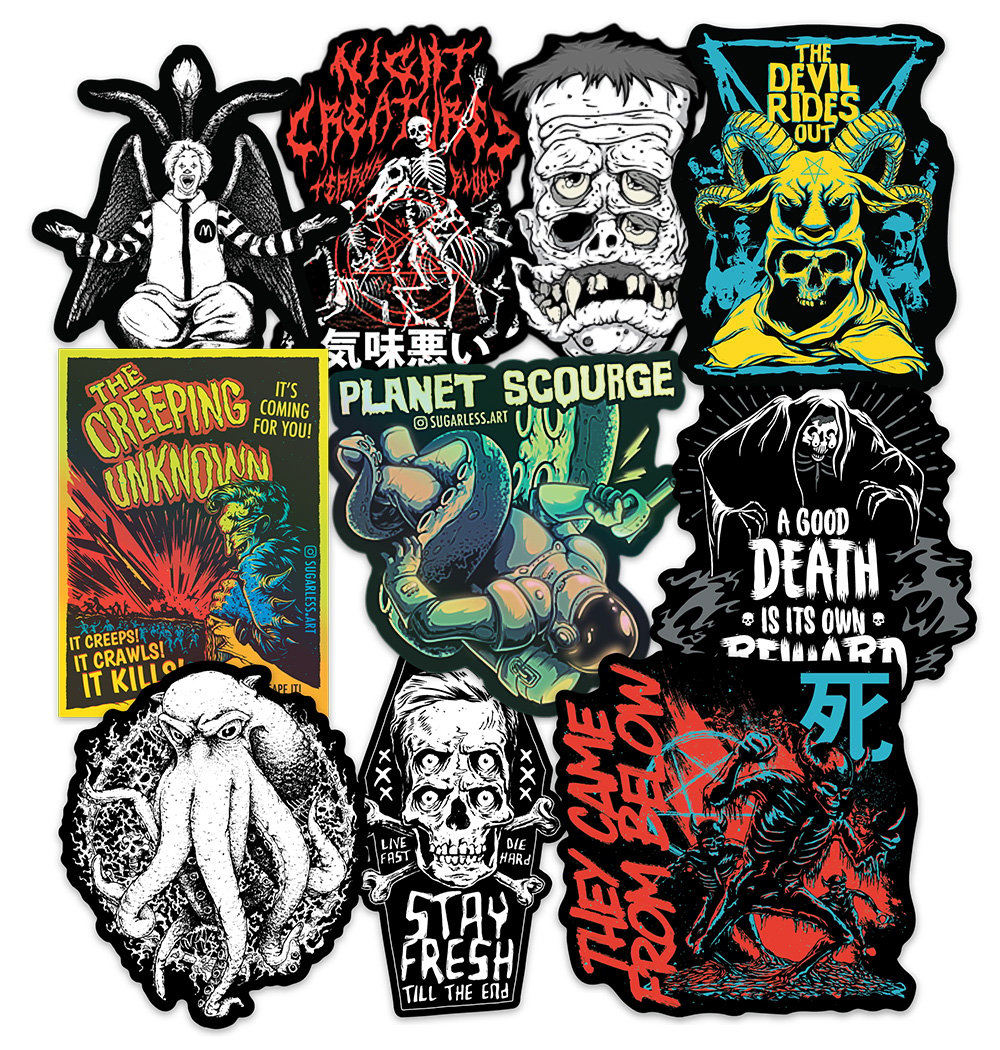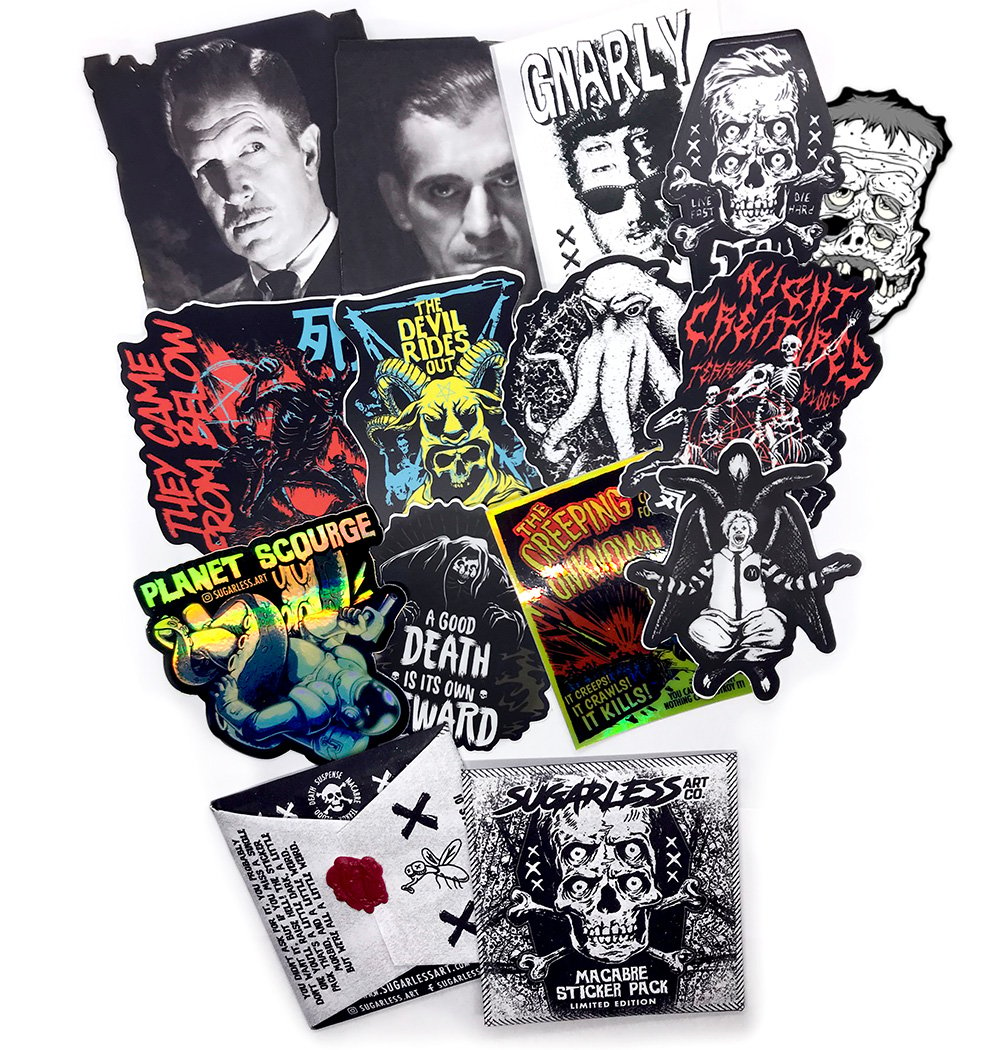 The Macabre Sticker Pack is full of all kinds of stickers of the dark, creepy, and spooktacularly awesome. This pack has been assembled by hand and closed using a red wax seal to give you that ultimate macabre feel.
This pack includes a total of 10 vinyl stickers (2 of which are hologram), 1 thermal sticker, and 2 Recipe Cards. Each recipe card depicts Vincent Price and Boris Karloff, with one of their most notable recipes on the back. The edges of each card have been charred for added effect.
This limited edition sticker pack is only being produced in a small batch.