Stink Madness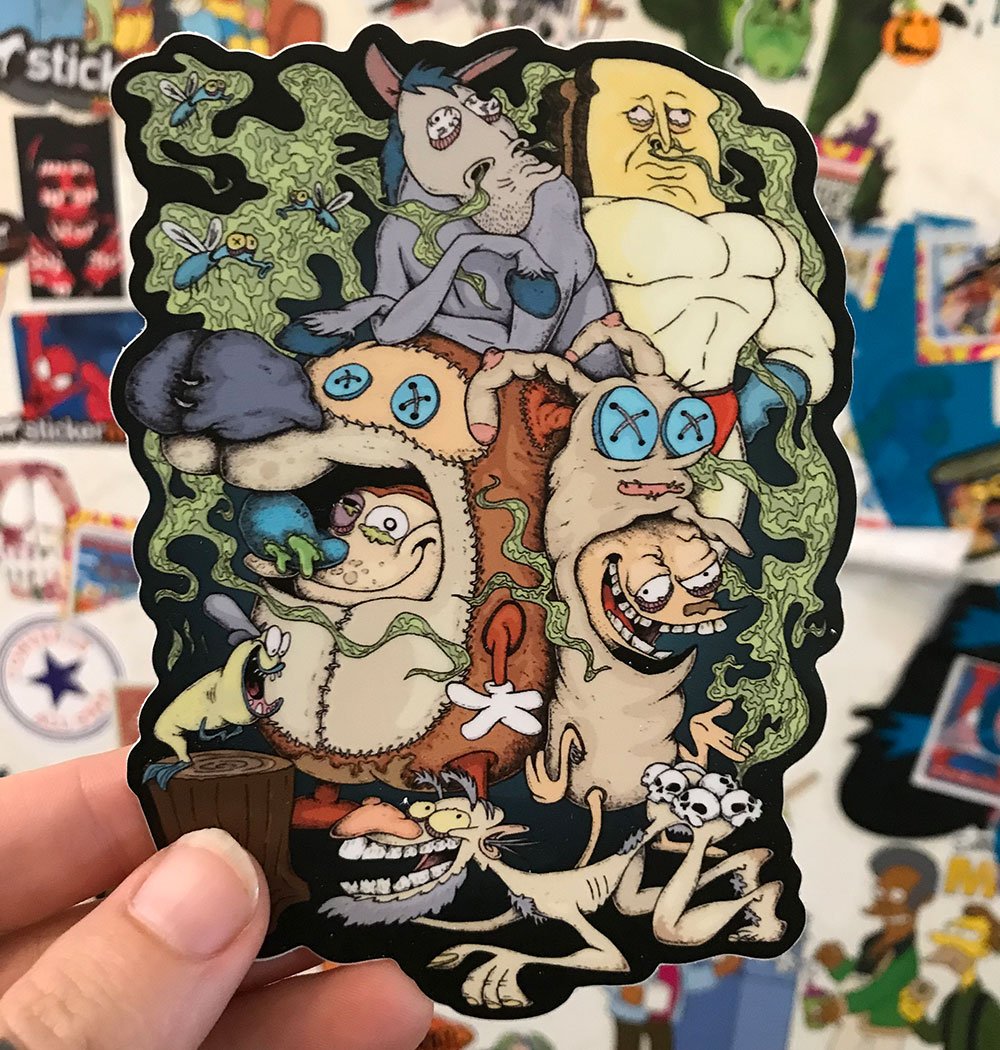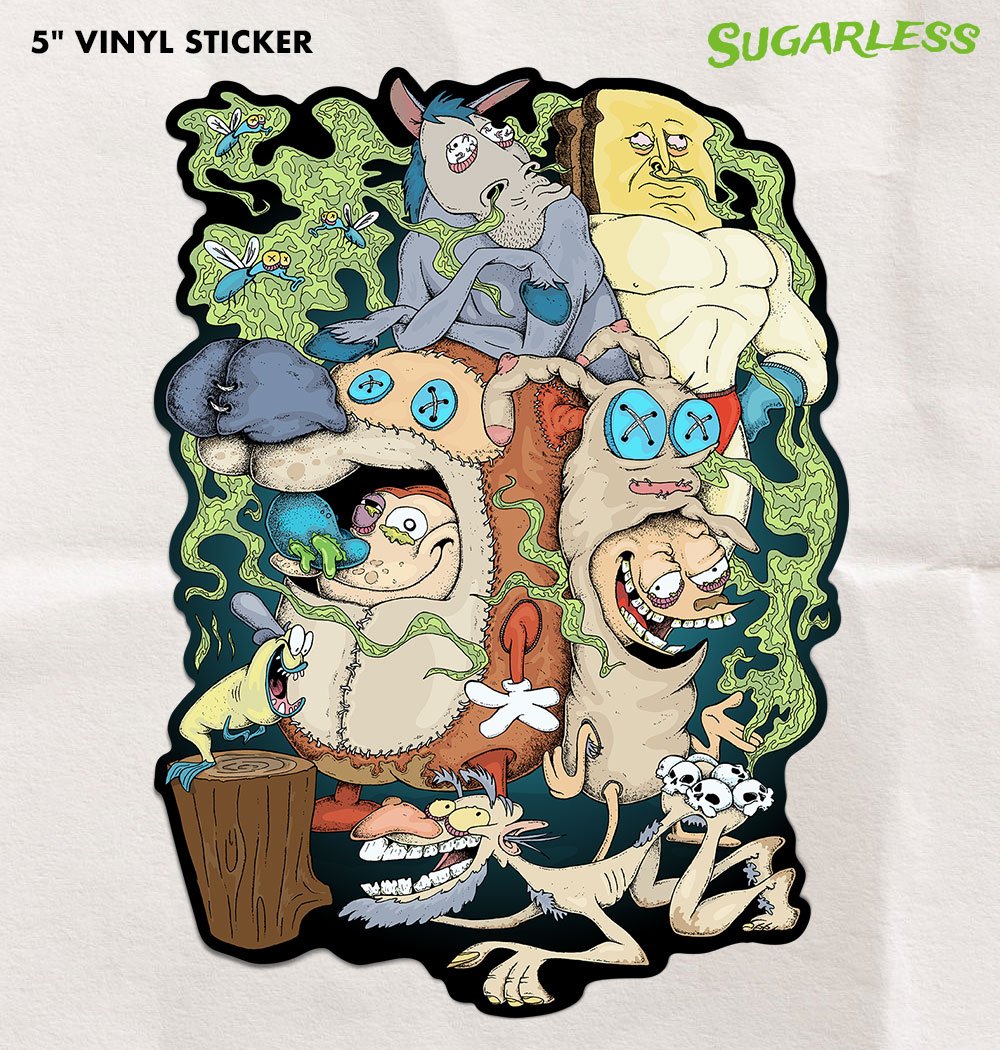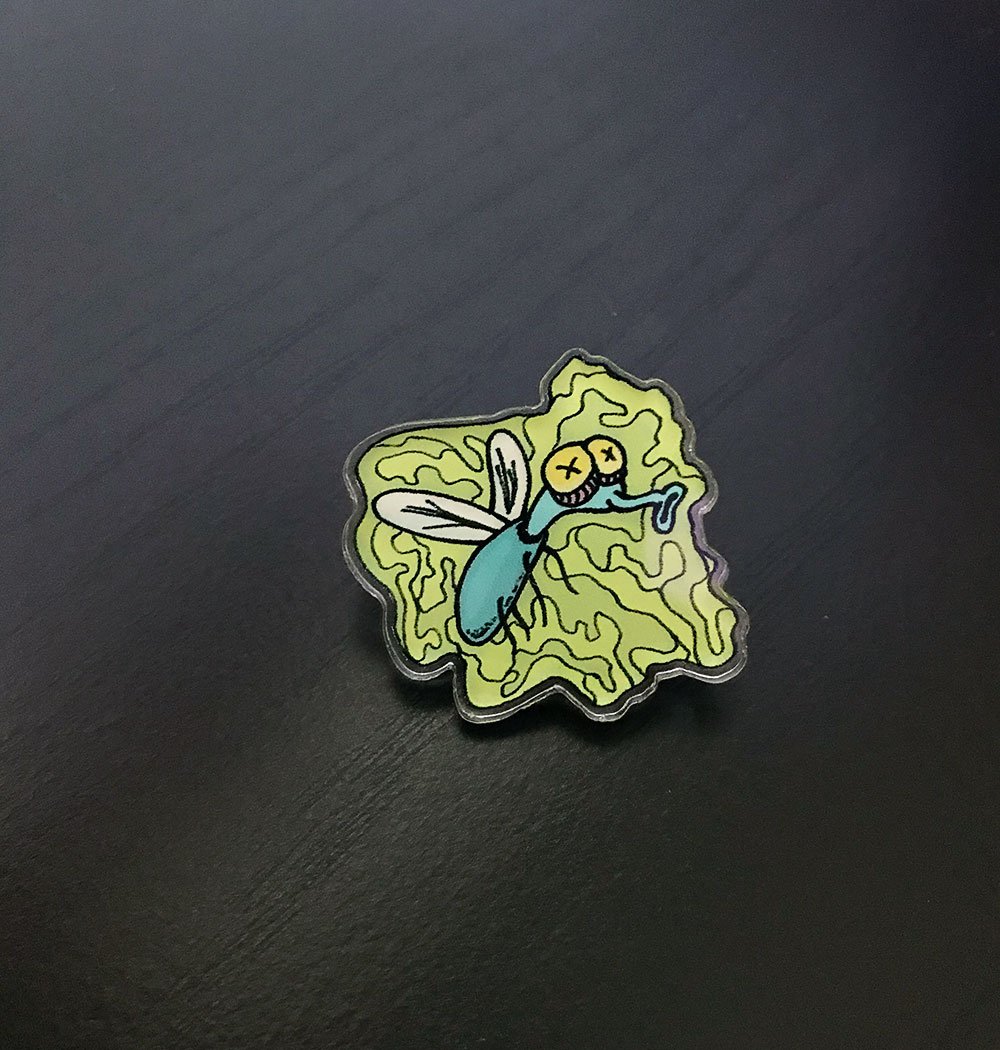 Inspired by that psychotic Chihuahua, Ren, and his pal, Stimpson J. Cat, aka Stimpy, that take you down a rabbit hole of unusual adventures. No 90's era show could ever top the beauty that was The Ren & Stimpy Show.
This 5" x 4" vinyl diecut sticker of Stink Madness was originally a hand drawn using artist markers in order to capture the raw and grotesque feel. The stickers are matte coated and waterproof, so go wild and slap them inside or out.
If you're a Ren and Stimpy fan or just a connoisseur of freaky stickers you'll love this. Don't be an "Eeediot!" and grab it while we got it.
***NEW*** Stink Combo: Giant sticker + Stink Fly pin!
***Free Domestic Shipping***